View all news
National Student Survey results 2018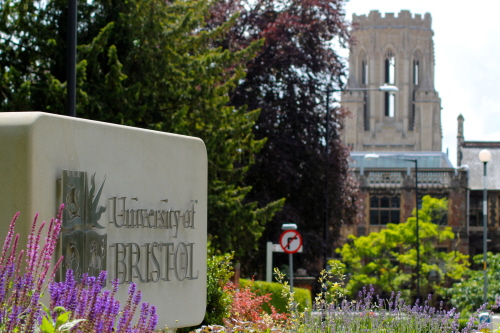 Press release issued: 27 July 2018
In the latest National Student Survey (NSS) released today, the University of Bristol has achieved 82 percent overall satisfaction.
The NSS is an annual national survey of final-year undergraduate students that runs across the UK higher education sector.
18 programmes scored above 90 per cent for satisfaction with four scoring 100 per cent – these were Cancer Biology and Immunology, Engineering Design with Study in Industry, Pharmacology with Study in Industry, and Politics and Sociology.
However, our overall student satisfaction score is one percent below the national average and lower than in previous years. We recognise that we have work to do to address this and today's results are now being analysed in depth for review and appropriate action.
Professor Judith Squires, Pro Vice-Chancellor for Education, said: "The views of our students are incredibly important to us and the NSS is a vital tool for helping us to access and recognise those views, allowing us to understand what more we need to do to enhance student experience.
"Obviously, today's overall result is disappointing and is perhaps a reflection of a challenging year, and student support and sympathy for staff who made the difficult decision to take industrial action.
"Providing our students with the best experience is one of our strategic priorities and we are already implementing, in partnership with students and the Student Union, a wide range of initiatives to achieve this aim.
"This includes the creation of a new academic and social heart to our campus, with a new library, more study spaces and a refurbished indoor sports centre. Just as importantly, we are focussed on our academic programmes including our flagship Bristol Futures curriculum, and the overall health and wellbeing of our students and staff.
"It's unfortunate that some of the positive changes we have implemented are not reflected in today's results. These include improved student:staff ratios and enhanced academic support structures which are recognised in other rankings such as a recently published Times Higher Education (THE) league table that placed Bristol sixth best in Europe for teaching excellence.
"I know our staff are committed to providing the highest possible standards of teaching and to helping our students achieve excellent outcomes. I remain confident that on many indicators we continue to improve our students' experience.
"We will continue to work closely with the whole University community to address feedback from our students."
In addition to the positive results highlighted above, some of our subjects were top in the country in important areas such as Pharmacology, which was rated 100 percent for being 'intellectually stimulating' and for providing timely feedback on work submitted.
Social Policy students were 100 per cent satisfied with their ability to contact staff when they needed to, and 95 percent of Aerospace Engineering students said they had the right opportunities to provide feedback on their course. We also scored in the top 10 per cent for teaching in Music and academic support in General Engineering.