View all news
Strengthening ties with China's universities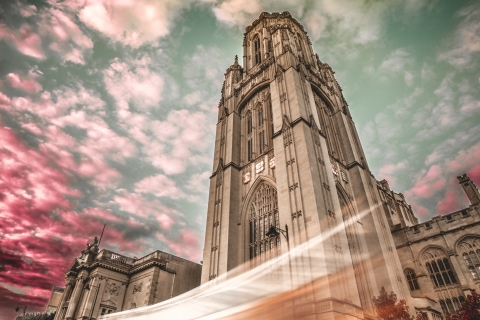 Press release issued: 29 March 2017
Developing links with China's universities will be a key focus when leaders and academics from the University of Bristol travel to China next month for the Graduation Celebration in Beijing.
President and Vice-Chancellor, Professor Hugh Brady, will sign agreements with several of China's most prestigious universities, including Jiao Tong University in Shanghai, Sun Yat-Sen University and the South China University of Technology, both in Guangzhou.
"The partnership with Shanghai Jiao Tong University will give students the opportunity to obtain a joint Liberal Arts degree from our universities and will add greater breadth and depth to our current offerings," said Professor Brady.
The agreements with Sun Yat-Sen University and South China University of Technology will focus on fostering stronger associations between the University of Bristol and their faculties of science and biomedical sciences.
The University of Bristol already has established links with China's top universities. Among the delegation travelling to China is Professor Charl Faul, from the University's School of Chemistry and Adjunct Professor at Tsinghua University, a position he has held since November 2013. This April will be Professor Faul's 30th visit to China.
"Chemistry in China is very strong and on each successive trip I am impressed by the rate of scientific progress. A combination of outstanding academics, bright students and strong investment makes China a major force in global scientific research. It is a great honour to be able to divide my time and forge links between two world-leading institutions, Tsinghua University and the University of Bristol," said Professor Faul.
Professor Faul will be holding a research seminar at the Shanghai Jiao Tong University on Tuesday 11 April, co-hosted by their School of Materials and School of Chemistry and Chemical Engineering.
Also among the delegation is Dr Cian Murphy, a Senior Lecturer from the University of Bristol's School of Law, who will deliver a lecture, 'Brexit and Europe's Future', at two Beijing universities, Renmin University's Centre for Common Law and Tsinghua University's School of Law, on Friday 7 April.
The University of Bristol's China Graduation Celebration will take place on Saturday 8 April in Beijing.