View all news
A welfare-building nation changes its mind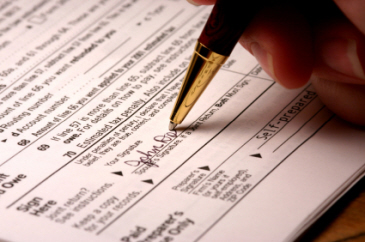 Press release issued: 25 September 2014
The public's view on work and welfare in Britain has shifted fundamentally in the past 30 years, new research has revealed.
When the Labour Party introduced the welfare state in 1945, there was huge support from a nation recovering from war. Britain was the first country to make such bold changes to support its citizens – reforms which later served as a model to other countries.
Fast-forward almost 70 years and the public's views are very different. Some 62 per cent of the British population now believe that out-of-work benefits are too generous and promote the 'dependency culture' that is now seen to exist in the UK.
Researchers from the University of Bristol have analysed data from the British Social Attitudes (BSA) survey, which has been conducted every year since 1983 to capture a range of social, political and moral views, to show how and why a welfare-building nation changed its mind about the need for collective welfare to support British citizens.
The results, published today [25 September] in the Social Policy and Administration journal and funded by the Economic and Social Research Council (ESRC), show that a change in attitude towards unemployment and social security benefits coincided with the introduction of Labour's New Deal policies in 1998.
Tony Blair famously said that 'welfare will be a hand-up, and not a hand-out' in 1999 and that viewpoint is reflected by a change in public attitude.
Throughout much of the 1980s and 1990s, there was a widespread belief that out-of-work benefits were set at such derisory levels that they caused significant hardship for people living on them.
In 1986, 46 per cent of the British population said that out-of-work benefit rates were too low. By 1993, that figure had peaked at 55 per cent.
However, at the start of the 21st century, a distinct attitudinal shift begins to emerge. People no longer accepted that benefit levels were inadequate and in 2011 only one person in five (19 per cent) said they were set too low.
Congruent with this trend is the growing popular belief that the standard of living for claimants on welfare is too high. Generous benefits are now seen to discourage work and encourage 'welfare dependency'.
Over half the population now say claimants could find work if they wanted, compared to a quarter in the early-1990s.
These changing attitudes are all the more striking when considered in context with the real value of unemployment benefit in Britain, which has changed very little over the last 30 tears, while the rate of unemployment benefits against average earnings has seen a marked decline.
Dr Chris Deeming, from the University of Bristol's School of Geographical Sciences, led the research. He said: "Attitudes towards unemployed people are clearly changing and hardening fast. Solidarity with unemployed citizens, poor people and welfare claimants has declined significantly in recent times.
"The extent to which the long-running downward trend will continue as we approach the 2015 general election remains to be seen but a reversal of the trend seems most unlikely, given the direction of workfare policy in the UK.
"The survey findings suggest a fundamental shift in views on the underlying causes of unemployment. The British public now sees work aversion and the declining work ethic as one of the main issues facing society.
"Coupled with this trend is a growing belief that out-of-work benefits are now too generous and act to promote the 'dependency culture'. This view is widely held, despite evidence to suggest the real value of unemployment benefit in Britain has changed hardly changed over the past 40 years."
The research also revealed that factors such as age, gender, ethnicity and education are important in shaping public attitudes. For example:
The odds of someone aged 15 to 24 feeling unemployment benefits in Britain are too generous are more than three times greater than for an older person aged 65 or above.
Men are 33 per cent more likely to believe that benefits are inadequate compared to women.
Citizens from a black and ethnic minority groups are twice as likely to say that state benefit levels are too high and are nearly three times as likely to say that they discourage paid work, compared to white Britons.
Those without formal qualifications are twice as likely as graduates to report state benefit levels are too generous, even though this group is most at risk of unemployment.
Political views also come into play. Support for welfare among Labour voters has been in steep decline over the last two decades. In 1987, for example, 73 per cent of Labour Party supporters agreed that the government should spend more on welfare benefits for poor families, compared with just over one-third (36 per cent) in 2011.
People who vote for the Conservative Party are significantly more likely to believe that out-of-work benefits are too generous, compared to citizens who vote for the Liberal Democrats. They are more likely to say that the social security system fails to properly incentivize work and that conditionality - the conditions attached to receiving benefits - is too weak.
Paper
'Foundations of the Workfare State – Reflections on the Political Transformation of the Welfare State in Britain' by Christopher Deeming in Social Policy and Administration
Further information
About the British Social Attitudes (BSA) survey

The BSA survey series has been conducted annually since 1983. Each year over 3,000 interviews are conducted with a representative sample of adults aged 18 or over. Participants are selected using a technique called random probability sampling. This sampling technique ensures that everyone has a fair chance of taking part in the survey and the results are representative of the British population.
The BSA has covered an extensive number of complex social, political and moral issues. Topics include work, transport, health, education, government spending and voting habits, as well as religion, racism and illegal drugs. New areas of questioning are added each year to reflect current issues, but all questions are designed with a view to repeating them periodically to chart changes over time.
About the ESRC

The Economic and Social Research Council (ESRC) funds research into the big social and economic questions facing us today. We also develop and train the UK's future social scientists. Our research informs public policies and helps make businesses, voluntary bodies and other organisations more effective. Most important, it makes a real difference to all our lives. The ESRC is an independent organisation, established by Royal Charter in 1965, and funded mainly by the Government. In 2015 the ESRC celebrates its 50th anniversary.