View all news
Festival of Nature sends city wild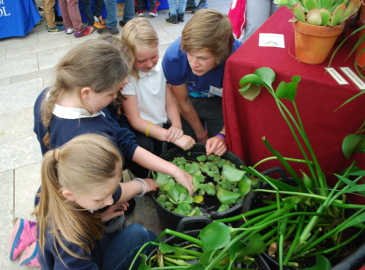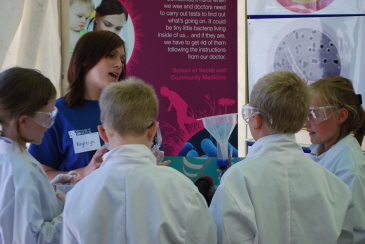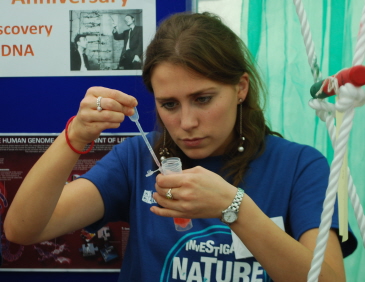 Press release issued: 6 June 2014
Bristol Festival of Nature Wild Weekend unleashes a diverse range of activities and entertainment onto the Harbourside on 14 and 15 June.
It's the UK's largest free natural history event and offers wildlife enthusiasts of all ages the opportunity to explore our natural world in the heart of the city, with an extensive programme promising over 150 exhibitors.
The University of Bristol will play a major part in the festival this year with a tent in Millennium Square, coordinated by the University's Centre for Public Engagement. Inside the tent the public will be able to engage in an interactive showcase of the very latest life science research.
There will be a range of activities available where the public will be able to explore past climates, compare their hearing to that of other animals, discover how flowers and bees communicate using electric fields, find out about the creatures that secretly live in or on us, and discover how a palaeodetective uses chemistry to examine small molecules which can unlock the secrets of the past.
DigiMakers, a Bristol team who run community technology events for children, parents and teachers, will provide an introduction into 'making' in the digital world. They will be in At-Bristol on Saturday demonstrating how electronics and computers can connect with nature and the environment to the next generation of engineers and technical innovators.
Dr Malcolm Fairbrother, from the School of Geographical Sciences will be in the Talks Tent in the Amphitheatre on 14 June to explain how we can save the world in one simple step.
Outside in Millennium Square, the South West's leading female scientists will take to their Soapboxes and bring their research directly to the public as part of Soapbox Science.
Aside from the University of Bristol events the festival provides a varied programme of talks, hands-on activities, live entertainment, workshops, screenings, stalls and a local produce market. Members of the public are invited to attend the festival free of charge.
The Festival of Nature is organised by the British National History Consortium, which has 11 members, including the University of Bristol, who work to inspire public interest in nature.
If you have any questions for the University of Bristol experts during the festival, you can tweet the researchers @CPE_Bristol with #peoplesquestions, as part of Universities Week 2014.
To get involved with the Festival of Nature you can also join in the wildlife selfie campaign, take a picture of yourself with wildlife that lives amongst us and get your picture on the University of Bristol festival bunting. Tweet @CPE_Bristol and use #wildselfie across Facebook, Twitter and Instagram.