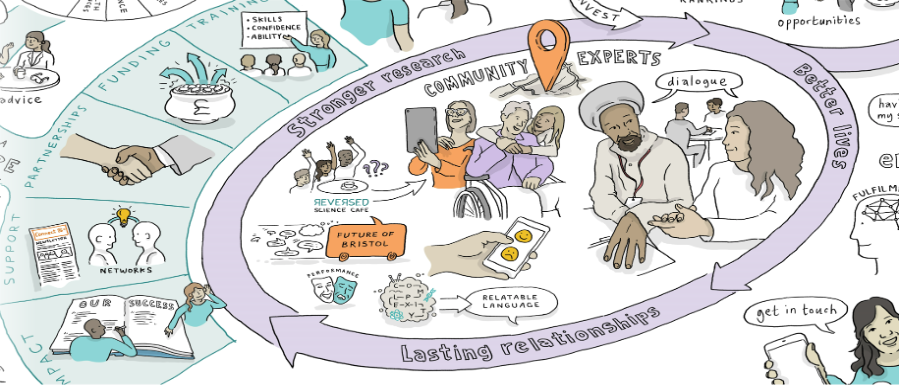 Strengthening research with conversations that count.
Find out more about what public engagement is, why it matters, how it can strengthen University's research in a responsible manner, and benefit wider society when researchers and communities work together.
UoB research staff and students: Develop your public engagement knowledge and skills with these training opportunities and learning resources from the Public Engagement team and other organisations, as well as other information on our internal website.