View all news
World Health Day: Find out how you can help shape a post-COVID world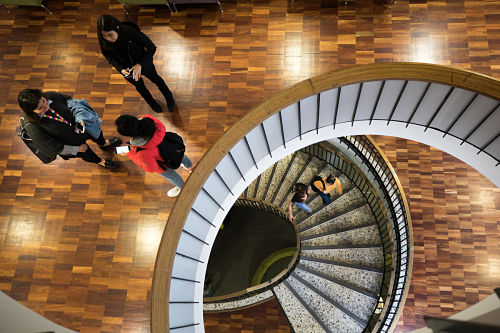 8 April 2021
COVID-19 and its consequences have highlighted longstanding concerns regarding health and justice: how social, political, and legal structures mean some people are able to live healthier lives and have better access to health services than others. Preventable and unfair health disparities, and the roles for law and policy in responding to them, are at the heart of our distinctive LLM in Health, Law, and Society.
Choosing the LLM in Health, Law, and Society sees students graduating with the knowledge and skills to approach some of the greatest challenges for law and policy as mechanisms to address health needs and inequalities.
Challenged and inspired by world-leading academics, students on the LLM in Health, Law, and Society gain a deep understanding of the relationships between law, governance and health across society and governmental sectors – and of thetheoretical and practical responses to health inequalities at both a national and international level.
The course includes the following compulsory units:
Health Inequalities, Law and Society: Exploring the links between social status or position, health opportunities and outcomes, and how to address these through law as questions of social justice.
Law, Governance and Health: Exploring how health could be embedded into policies and governance roles to deliver fairer systems, greater equality and better accountability.
Students also choose from our optional Health Law units*:
Health Law and the Body: Exploring critical literatures on bodies and embodiment and assessing and evaluating the legal frameworks that regulate and contain bodies and bodily material.
Law and Governance for Mental and Social Wellbeing: Exploring the relationships in particular between mental health and capacity laws, and the tensions between governance instruments and human rights law.
Public and Global Health Law: Exploring health law and policy at population levels and the distinct nature of public and global health ethics.
Additionally, there is a range of optional non- Health Law units** that reflect the research expertise of the Law School's outstanding educational community – academics that are dedicated to progressive and innovative thinking across points of legal application.
Optional units range from Workers Unions and Collective Labour Rights, to Law, Gender and Sexuality, Information Technology Law and Criminal Law and Criminal Justice.
* The running of optional units may vary, with a minimum of two such units being provided.
** Students who are not Law graduates are not eligible for all of our non-Health Law optional units.