View all news
At the forefront of Legal Tech innovation - Q&A with law student, Niamh Greene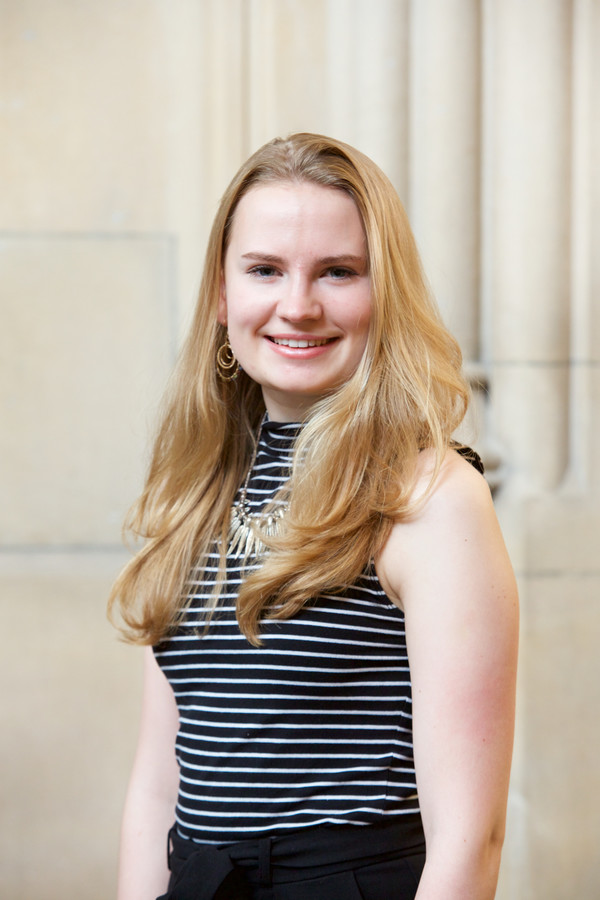 Press release issued: 17 April 2020
Following a successful first year, the Schools of Law, Computer Science and law firm Osborne Clarke have teamed up again to offer current law students an exclusive two-week paid placement in September 2020, focused on emerging technologies in the legal world. One of last year's participants, Law student Niamh Greene tells us how the experience gave her exposure to a wide range of skills and networking opportunities.
What motivated you to apply for the legal tech placement?
After spending a couple of days working in the Commercial & Technology department at another law firm, I was keen to learn more about how technology was impacting law. Reading about how technology was disrupting the legal market and how firms were starting to set up tech incubators, I saw this as an exciting opportunity to get hands-on experience with legal technology and a head-start in terms of understanding its application in a legal context.
How did you find the knowledge you have learned through your studies applied to the placement and how much did you learn from the scheme that was new?
As we were focusing on developing a technology package to improve communication about and collaboration on client matters, the scheme tested my understanding of legal processes rather than my substantive legal knowledge. I gained an invaluable insight into the way in which a law firm operates and how it harnesses technology to improve the delivery and efficiency of its services, benefitting both its clients and lawyers.
What was your favourite aspect of the placement?
Meeting partners, knowledge lawyers, IT professionals and more was fantastic. I really enjoyed explaining our ideas and collaborating with professionals in order to discover new, creative ways of using technology to increase the efficiency of different legal matters. Through speaking with people from different practice areas, I gained exposure to the variety of different sectors Osborne Clarke works within and a real feel for the firm's friendly, innovative culture. Being able to present our findings and have experts in the field actively engage with our ideas was the icing on the cake!
What advice would you give to a student considering applying for the placement?
For those studying law especially, the placement does not require you to have specific technological skills. It is about being able to think creatively about how the technology you are using can be applied in a legal context. Talking about how you have used technology in everyday settings, for example during the running of a society, is a fantastic way of showcasing your ability to harness technology to benefit a business on an application form.
During the placement, be enthusiastic, open to new ideas and get stuck in! If you have an idea, pitch it to your mentors and discuss how to put it in action. Engage with people across the firm - it is a fantastic way to gain an insight into life as a lawyer and learn more about how technology is transforming the legal landscape which you may be entering into in the future.
After the placement, reflect on your experiences and the skills you developed and make a few short notes. Whether you are pursuing a career in law or not, the opportunity you will be given to help shape the use of technology at the firm during the scheme will make for interesting discussions at future interviews.
Further information
Award-winning multinational law firm Osborne Clarke are looking for candidates who are passionate about legal tech to join them in September 2020 for a two-week paid placement.
Based within their IT team, these technology-focussed placements will allow students to evaluate legal and emerging technologies and assess if they are viable and of use to Osborne Clarke. While these roles will be based in their IT team, it will be necessary for students to work with a cross-section of individuals, from associate to partner, as well as their OC Solutions and business support teams.
Read more about the opportunity here and find out how to apply.