View all news
Law School students' 'Question Time' with President of the Family Division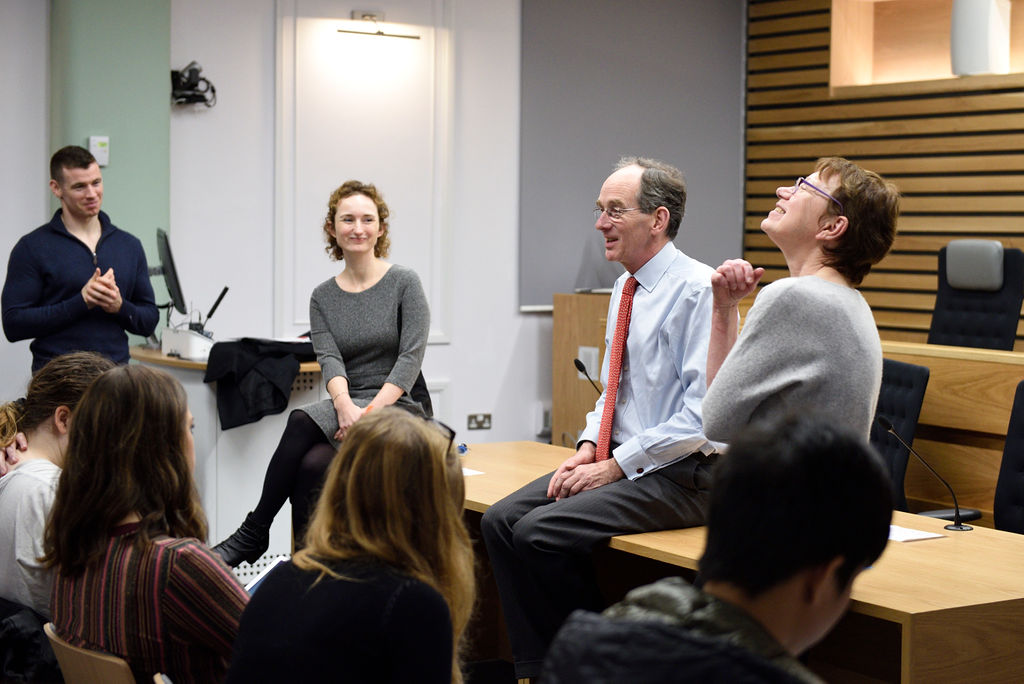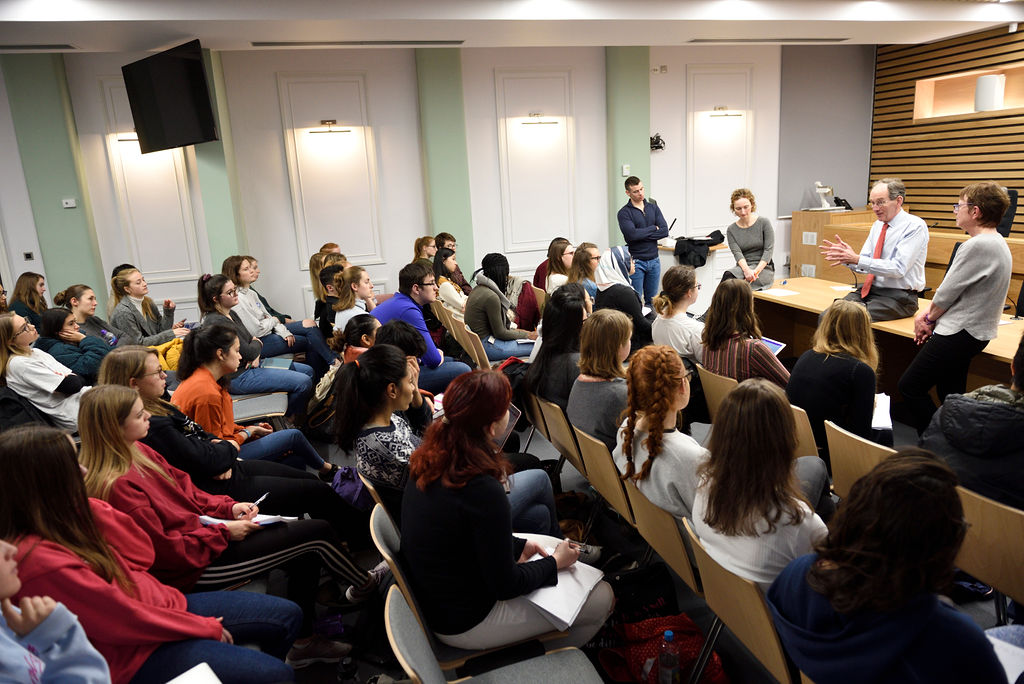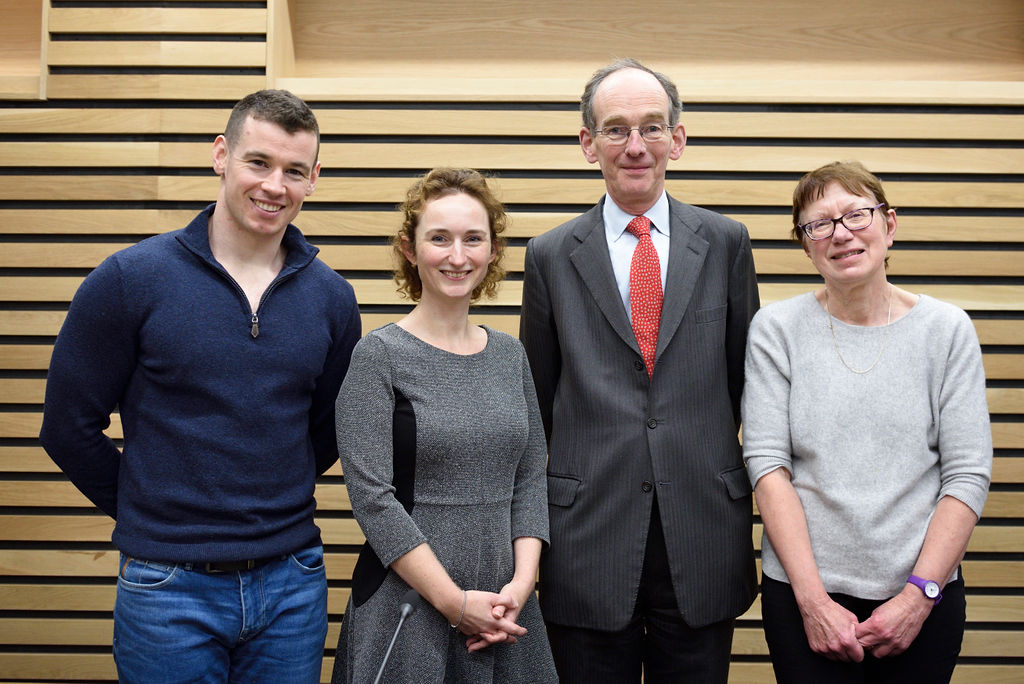 Press release issued: 5 December 2018
On Friday 23 November, Family Law students at Bristol University welcomed the new President of the Family Division, Sir Andrew McFarlane for a Question Time with a difference.
The family law Question Time saw questions submitted by students for the President, put to Sir Andrew by the teaching team, Professor Judith Masson, Dr Emma Hitchings and Peter Dunne.
Questioning started gently and focused on how the President became a family lawyers, what was his hardest case as a judge and what he wanted to achieve as President.
Sir Andrew said he wanted to ensure that the Family Justice System coped well – fairly, justly and with humanity – with its ever-increasing caseload. He did not like to refer to the current position as a crisis. "It is the new normal."
Sir Andrew made it clear that whilst it would be fantastic to have more resources, more judges to deal with the increased caseload, he knew he could not expect this.
He felt the answer was to divert cases from the courts, particularly disputes between parents, who needed to be much more realistic about what they could expect from court proceedings.
Questions then moved to reform.
Sir Andrew was clear that the introduction of no-fault divorce is the most pressing issue, stating legislation is needed to replace the current law, which requires anyone wanting to divorce without waiting at least two years to make allegations about their spouse's behaviour.
Almost all (99.7%) of divorces were undefended; allegations, though moderate, had to be sufficient. (Sir Andrew was sure that his wife would be able to find many things that he did which could be used for a petition!) If the court is not satisfied, the divorce has to be refused, as was clear from Owens v Owens in the Supreme Court earlier this year.
The solution put forward was divorce reform – the introduction of new law allowing divorce by consent or after a much shorter waiting time.
Moving on to care proceedings, Sir Andrew discussed amendments to care proceedings to allow the local authority to get court orders before a child's birth, as they had done in wardship.
The current system places mothers in an impossible situation of having to consult lawyers and go to court shortly after the birth.
Professor Masson highlighted that the courts had never allowed orders to be made about unborn children, citing 3 cases where this point had been specifically considered (Re F (in utero); Re C and Paton v BPAS).
Not allowing orders before birth protected women's rights – two of the cases where the issue had been considered were applications by men who wanted to prevent their former partner having an abortion.
The final question was whether Sir Andrew defended the commonly-expressed judicial view that adoption was draconian.
He said he did, noting that he had said it himself in judgments. Adoption had a lifelong impact on the parents and the child, so it was right to use this word – it was a major decision.
In response Judith drew attention to the term 'draconian' not just reflecting seriousness or significance, but suggesting something severe and arbitrary.
Using these words around adoption, she said, suggested little recognition of the care courts took when considering whether placement orders should be granted, or of the needs of children for developmental recovery after neglect or abuse.
Sir Andrew was the keynote speaker at Association of Lawyers for Children Annual Conference (22 - 24 November 2018), where Professor Masson gave a talk entitled 'After care proceedings: children's outcomes one and five years later'.