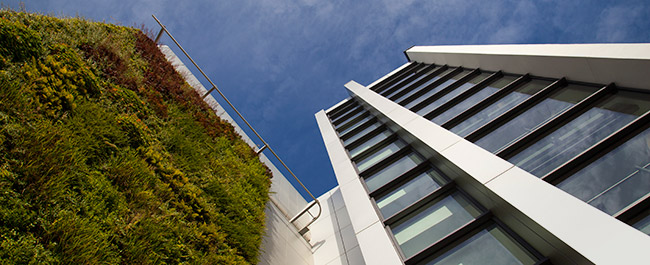 Sustainability is part of everything we do: our research, our curricula, our buildings and the student experience.
The University has a long history of sustainability action, winning numerous awards for its work. Bristol was the first UK city with European Green Capital status in 2015 and our community played a large role in helping the city deliver this. Sustainability remains one of the central strands shaping the University's vision of the future.
Moving forward, we will continue to embed sustainability in our teaching, build multidisciplinary communities of expert researchers and manage our spaces responsibly for all to enjoy. Working and researching together, we can build a greener, more sustainable future.
The University has a number of teams working on sustainability activities, including the Cabot Institute, Bristol Futures, Procurement, Bristol SU, Bristol Student Hub, External Estates, Public Engagement, Library Services and the Sustainability team based in the Campus Division. Here is a leaflet on what the Sustainability team do What we do leaflet (PDF, 132kB).
Find out more about the steps we're taking in respect to the climate emergency
Developing multidisciplinary research programmes to tackle the challenges of uncertain environmental change.