Undergraduate Mentoring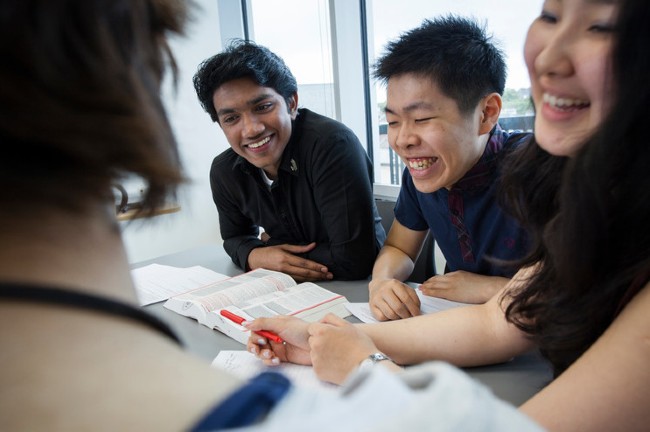 Be inspired and guided by professionals
Applications for the 2021/22 Mentoring scheme are now closed.
How mentoring can benefit you
Our mentors have studied your degree and are using it in their job. This means they have been where you are now and can offer invaluable support and advice.
Mentors can offer new perspectives on possible career options and help you to consider your studies in the context of the wider world.
We recruit mentors from across the globe so, whether you are a home or international student, you will have the opportunity to gain specialist UK or international job market insight.
What's involved?
Please note - the 2021/22 mentoring scheme is now closed for applications.
For full information, please download the Mentoring Information and Guidance (PDF, 329kB).
You can also watch this mentoring information video to find out more about the scheme.
The scheme currently takes place online. See our Remote Working Guidance for Mentoring (PDF, 153kB) for information and tips on working remotely.
We will connect you with a mentor and around four other students, based on your career aspirations and interests.
We arrange the first meeting, then your group will arrange two further meetings (potentially three if mentor providing mentoring challenge and would like an additional meeting to support this). The meetings should currently take place virtually.
During these meetings, you will have the opportunity to ask your mentor questions and learn from their experiences and insights. Your mentor may also provide you with a mentoring challenge during your first meeting that you will work on during the course of the mentoring scheme. This is a small piece of work that you mentor will set you, which is designed to help focus the content of your meetings, further develop your skills, and give you an experience that you can evidence when applying for future jobs.
We also ask you to complete a short reflective report on your experience.
Get in touch
Robyn Taylor, Professional Liaison Administrator
School of Education
School of Economics
School of Law
School of Management
School of Sociology, Politics and International Studies
School for Policy Studies
Key facts
Virtual mentoring scheme
International and UK based mentors available
Not on first-come-first-served basis, students will be in competition with each other