Student Placements and Projects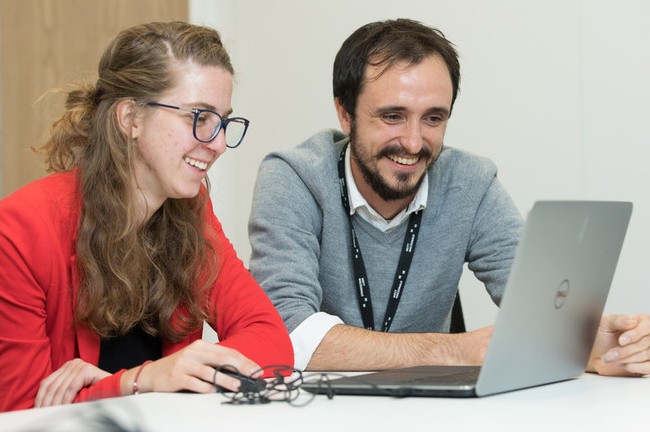 Gain experience and apply your learning to real-world contexts
Data Analytics Research project
This is an in-curriculum opportunity for MSc Business Analytics students.
The MSc Business Analytics has been co-developed with a range of organisational partners and will provide opportunities for you to work on data-related challenges. As a student on this course, you will learn to uncover actionable insights on customer behaviour, market trends, and business opportunities based on data and statistical methods.
An important aspect of the MSc is to give you the opportunity to draw on your studies over the course of the programme, to explore and solve a real-life business challenges. Students will have the opportunity to apply the knowledge and techniques they have learned through both a group and an individual research project with an industry partner where possible.
For more information and for the latest project opportunities, contact fssl-pln@bristol.ac.uk
Marketing Applied Extended Project (AEP)
This is an in-curriculum opportunity for MSc Marketing students.
MSc Marketing students are given the opportunity to put into practice what they've learned throughout the programme by undertaking a research project around a current marketing issue for an external organisation.
The AEP is an alternative to a traditional dissertation which allows you to conduct a primary research project that is both grounded in academic literature and also serves the needs of a partner organisation. It is therefore 'applied' academic research. You will be able to make recommendations to the partner organisation based on your research findings. You will be able to shape your project, but they have provided the initial brief.
The benefits of choosing to do an AEP:
An applied project can provide opportunities for working in different aspects of marketing and create a tangible 'selling point' for your CV.
It can help you to network and raise your profile within the partner organization.
It can lead to your new career, either directly, or indirectly.
It can provide opportunities for enhancing employability skills such as conducting business meetings, writing business reports, presentation skills and professionalism within a workplace environment.
For more information and to check your eligibility, contact fssl-pln@bristol.ac.uk
Recruitment for Marketing AEPs for this academic year (2020/21) is now closed, and planning for the 2021/22 academic year will begin in the summer of 2021.
Get in touch
MSc Business Analytics - Alex Barlow, Professional Liaison Administrator
Marketing Applied Extended Project (AEP) - Alex Barlow, Professional Liaison Administrator