Collaborative Research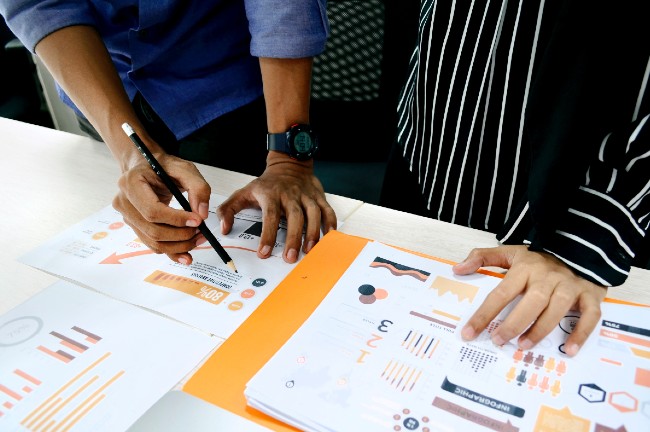 Discover how a research project with University of Bristol could open new doors for your organisation
We bring together skilled students and leading academics with your specific business needs to shape impactful research projects.
How we can help you
Link you with leading research academics to discuss your research needs and ideas
Explore opportunities to co-fund or commission research
Build a long term relationship with UoB that meets your organisation's strategic needs
Get in contact
If you are a business and would like more information on collaborating with the University please contact:
Jiangee Ching
Business Engagement Coordinator, Social Sciences and Law Faculty Office
Current activity
Accelerated Business Collaborations

The Universities of Bath, Exeter and Bristol launch 6 new accelerating business collaborations, funded with £80k from the Economic and Social Research Council. The projects engage ten UK-based companies; including providers of educational materials, a construction company, transport solutions, an internet of things provider for social landlords, community energy enterprises, individual consultants and veterinary practices.

Webinar recording: Effective university-business engagement in Fintech

Professor Jon Beaverstock, Professor of International Management from the University of Bristol and Stuart Harrison, Founder and Co-Director of FinTech West, joined Dr Ruth Welters, Business Engagement Coordinator from the University of Bristol, in an online 'roundtable' discussing the pros and cons of engagement between Universities and business, using examples from the Fintech sector. You can watch the full hour recording or scroll to session highlights to watch a 6 min summary on the ASPECT website.

Webinar recording: How can social scientists engage business? Reflections from early career research

University of Bristol researchers Sam Collier, PhD Student in Sustainable Futures; Dr Colin Nolden, Vice Chancellors Fellow; and Mary Wakeham, PhD student working on domestic violence and abuse; joined Dr Ruth Welters, Business Engagement Coordinator in an online 'roundtable' discussion reflecting on success factors for effective engagement between social scientists and business. These included alignment of opportunity, purpose and outcomes and draws on their experiences leading three of the ESRC-funded Accelerating Business Collaborations. You can watch the full hour recording or scroll to session highlights to watch a 6 min summary on the ASPECT website.

Lloyds Lunchtime Seminars

Matt Taylor, Delivery Manager for the Finance Strategy & Community Team at Lloyds Banking Group, asked if University of Bristol academics would like to present a series of 'lunch and learns' for Lloyds staff. From Dec 2020 to current, academics have been engaging with 300-400 Lloyds staff. Professor Esther Eidinow illustrated 'The Power of Storytelling' with examples from classical mythology and applications to the modern business world. Professor Richard Davies gave some thought-provoking examples of 'Extreme Economies', such as in refugee camps, following natural disasters and asks what can we learn from these? Professor Ian Nabney talked about information visualisation and advanced machine learning; the interaction and questioning of data that gives meaning, and how visual representation of data helps speed up analysis. Dr Roberta Bernardi talked about 'Data Ethics' including bias, fairness, accountability, and privacy in the machine learning that underpins many of our everyday activities.

ASPECT: Funding Incentives for Social Sciences

In Spring 2021, Dr Ruth Welters took part in the ASPECT (Home - Aspect - https://aspect.ac.uk/) Business Engagement Community of Practice exploration on how funding mechanisms can best fit the needs of social scientists. We started by discussing our collective experience of funding for business engagement in the social sciences and then invited some funders to tell us more about their scheme design and the evolving space they are working in. We identified four challenges commonly encountered when engaging social science disciplines in activities with business. We then offered suggestions of what is needed from universities, funders and social science leaders to advance possible solutions. The summary will shortly be available on the ASPECT website.
Dr Ruth Welters and Professor Jon Beaverstock, School of Management, University of Bristol are working with Stuart Harrison from FinTech West on a 'Deep Dive' into good practice in University-Business engagement, with Fintech as a focus. The project is joint with University of Glasgow and Fintech Scotland and is funded by the ASPECT programme. Across Scotland and the SW of England, the academic teams interviewed around 10 start-up and scale-up fintech companies to understand their experiences of working with universities, from student placements to graduate employment/skills and talent needs, to the potential to collaborate on research projects. This gave the team insights into the companies' needs, for examples, for investment and scale-up support, as well as highlighting how hard it can be for small companies to navigate universities. Read the article Fintech Social Science Engagement (PDF, 103kB) to find out more on how social sciences can transform society and innovation through engagement with business.