Why choose Bristol?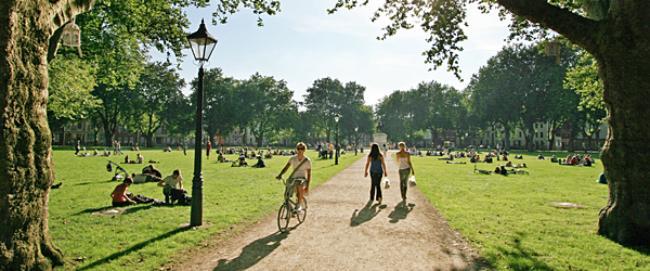 Our international reputation for outstanding research and teaching attracts around 2,500 students each year to more than 70 postgraduate programmes, giving you the opportunity to expand your knowledge in an area of particular interest, acquire or hone skills for the workplace or train for careers in teaching, social work or law.
Developing your career
Many of our courses are linked to professional qualifications and exemptions in law, education and social work. Our long-standing links with professional bodies mean that we are well-known for our expertise in these areas making Bristol a popular choice for students both in the UK and globally.
Studying with our experts
The UK's Research Assessment Exercise 2008 judged 87 per cent of the faculty's research to be of an international standard so you will study with experts who are internationally-recognised for their research expertise.
Master's choice
Our taught master's programmes provide you with a strong grounding in critical thinking and research methodologies. They encompass a broad spectrum of subjects at masters level leading to MA, MEd, MSc and LLM degrees. You can choose from more than 60 programmes, many of which offer part-time and modular options giving you the flexibility to combine careers and family commitments with study.
Future research experts
We offer world-class postgraduate MPhil and PhD research programmes for the next generation of social science experts. Supervised by academics leading and transforming scholarship in their fields, our programmes are delivered at the South West Doctoral Training Centre, one of the UK's largest centres of postgraduate research.
Our professional doctoral programmes in education, educational psychology and social science provide an alternative route to a more traditional PhD which is well-suited to those combining work and study.

Beyond your course
Our vocational programmes provide professional development in education, legal studies and social work.
Student support and facilities
We are home to specialised libraries for law and education and a £2 million newly refurbished social science library. Postgraduates have access to excellent computing facilities, a dedicated careers advisor for social science and law, and a lively café in the social science complex. Full-time research postgraduates benefit from allocated work space and a PC with specialist data analysis software during the first three years. Our Graduate Research Centre provides additional quiet study space for all postgraduates providing state-of-the-art workstations and social space.