Careers
The University of Bristol's careers fairs are targeted by employers from the accountancy and business sectors where Bristol counts among the top ten institutes for graduate recruiters to visit.
Our graduates go on to succeed in careers in finance, law, health and social work and with international organisations such as HSBC, PricewaterhouseCoopers, KPMG, Rolls-Royce, NHS and Bristol City Council.
Careers support
The faculty is committed to ensuring that students are offered high-quality employability and skills development. We aim to work with employers and the Careers Service to enable students to make and implement informed choices about their future and realise their aspirations. Destinations of our recent graduates and taught postgraduates are as follows: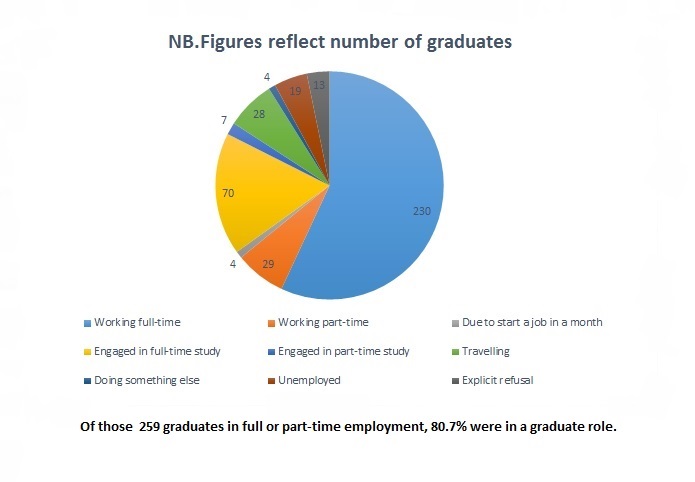 The University of Bristol Careers Service also a dedicated careers adviser with responsibility for postgraduate students, and workshops are organised specifically for research students throughout the year.
Where are they now?
Many of our graduates take up key positions in the law, government, education, the third sector and business. Some are very well-known in these arenas.
The Rt Hon, The Lord Paul Boateng (LLB, 1973) – British High Commissioner to South Africa 2005-09. Formerly Chief Secretary to the Treasury and MP for Brent South from 1987-2005.
Dr Wendy Thomson (PhD, 1988) – Professor of Social Policy and Director of the School of Social Work at McGill University, Canada. She has had a distinguished career in public services in the UK, which included working as Tony Blair's Chief Adviser on Public Service Reform.
Sahar Hashemi (LLB, 1988) – co-founder of Coffee Republic and author of Anyone Can Do It – bestseller on Amazon's business chart. Sahar is regularly engaged as a motivational speaker. She has also launched Skinny Candy, a range of sugar-free sweets.
Will Hutton (BSc Economics and Sociology, 1972, Honorary LLD, 2003) – Chief Executive of The Work Foundation. Author of The State We're In and The State to Come. Former producer and director of BBC's Money Programme and former Editor of Newsnight.
Ali Bohm (MA Law, 2001) – dispute resolution solicitor at Norton Rose solicitors, specialising in construction and engineering work. Also former rally driver.
Ruth Lea (MSc Economics, 1971) – Director, Global Vision. Formerly Director, Centre for Policy Studies and Head of the Policy Unit at the Institute of Directors.
Professor David William Rhind CBE FRS (BSc Geography, 1965, Honorary DSc, 1993) – former Vice-Chancellor and Principal of City University and former Director General of Ordnance Survey.
Michael Aylwin (BSc Sociology, 1994, MA, 1996) – Rugby Writer, Observer and Guardian.
Out of the media glare, others demonstrate leadership and commitment as movers and shakers in their chosen fields. You will find our graduates as business entrepreneurs; partners and practitioners in law and accountancy firms in the City of London; correspondents, editors and media professionals for organisations such as the BBC, British Film Institute and the Times; as executives in NHS Trusts and charities; leaders in schools and universities; directors within the retail, leisure and finance industries; and MPs and policy advisors for government.