Study
The Bristol Palaeobiology Research group offers a wide range of educational opportunities, from undergraduate courses through to postgraduate research degrees. Find out more about our specific programmes, how to apply, and what funding might be available.
Undergraduate
Palaeontology and Evolution is a diverse course that covers many aspects of the geological and earth sciences. Our degrees are interdisciplinary and numerate and provide you with a broad background in palaeobiological science, including state-of-the-art methods and technological advances.
Postgraduate
MSc in Palaeobiology

This interdisciplinary programme is for students who are passionate about early life, mass extinctions, macroevolution and fossil preservation. It bridges the biology-geology divide and will provide you with a strong foundation for independent research to PhD level or for a career in museum curation or science education.
Read more about the aims and successes of the programme, and details about current and past students here. Course structure

PhD in Palaeobiology

We accept PhD students each year to research Palaeobiology. For research topics, projects and funding information, please see the Earth Sciences PhD funding page.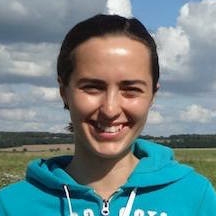 We are keen to involve undergraduates in our research, and offer internship opportunities every year.
Bob Savage Memorial Fund
The Bob Savage Memorial Fund was initiated in 1992, based on a generous donation by the late Bob Savage. Our current graduate students can apply for funding to assist them with their studies, especially to cover the costs of fieldwork. Find out about Bob Savage himself, and about the former winners here.