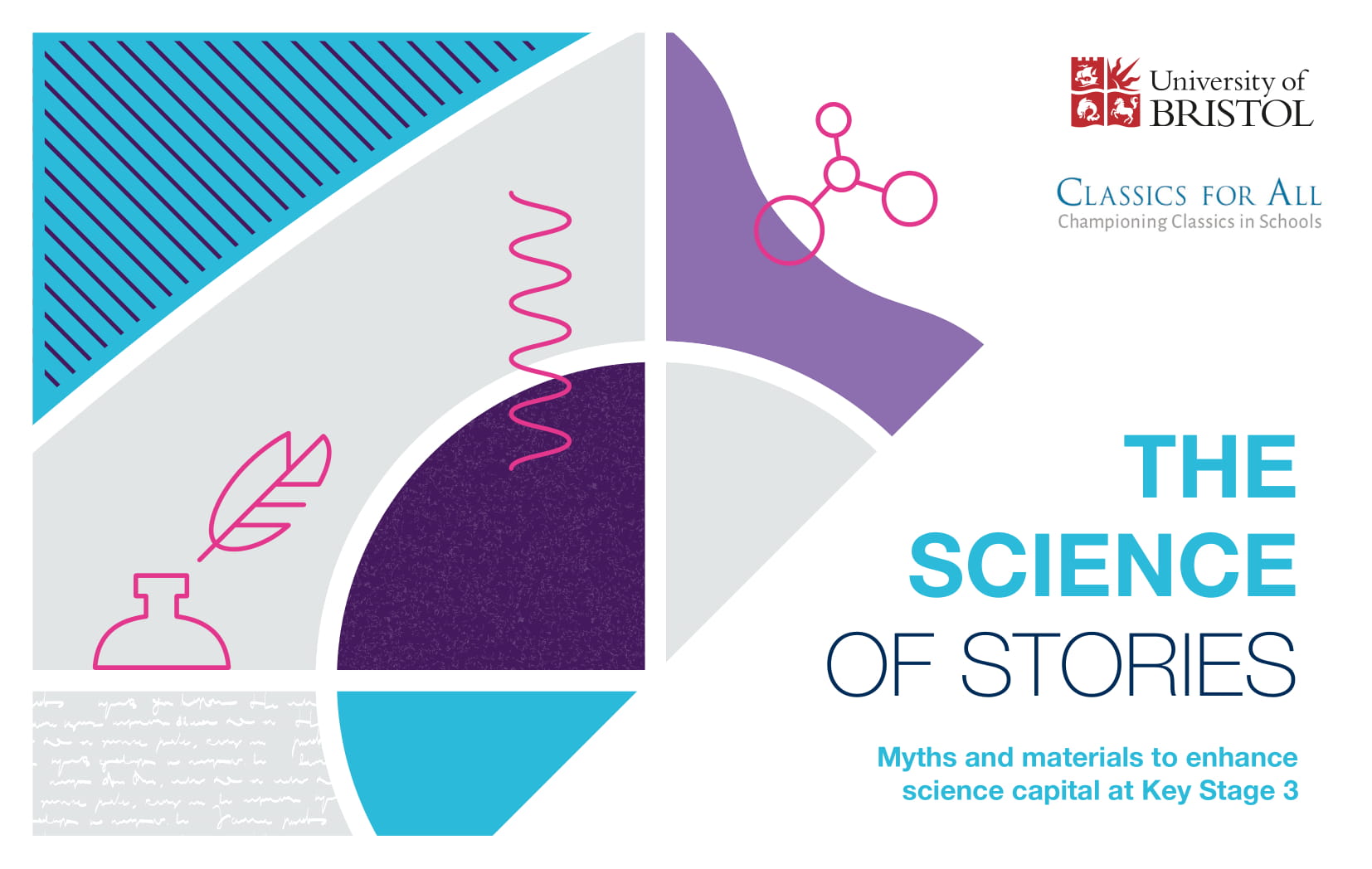 The Science of Stories
The Science of Stories project invites teachers and pupils to use a selection of ancient classical myths as a way to ignite curiosity, develop 'science capital,' and deepen understanding of key scientific concepts. It is inspired by the Thinking Science project pioneered by the University of Bristol. Students are encouraged to engage with the science through storytelling, practical demonstrations, abstract thinking, debate, and creative exercises. They are aimed at KS3 pupils studying the National Curriculum for Science, but some activities are also suitable for pupils at KS2 and GCSE.
Please download, copy, and use these resources in classrooms and extra-curricular clubs freely. If you want to adapt them in any way, or if you require an official license, please contact us on classics-hub@bristol.ac.uk.
Science of Stories Resource Booklet (PDF, 1,163kB)
These resources were developed in a collaboration between classics and science teachers in schools across the South West, the national charity Classics for All, the Bristol and South West Classics Hub, and the University of Bristol.