How to apply to PhD Computational Statistics and Data Science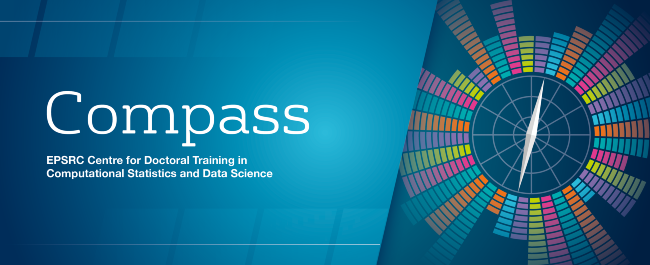 Application Deadline and Entry Requirements
All applicants are considered on an equal basis in line with the University's Equality and Diversity Policy.
We welcome applications from all members of our community and are particularly encouraging those from diverse groups, such as members of the LGBT+ and BAME communities, to join us.
Application Deadline
Applications for September 2022 - NOW OPEN
The first deadline to be considered for a fully funded CDT place is 12 Noon on 29 November 2021
Applicants must hold/achieve a minimum of upper second-class honours degree (or international equivalent) or master's degree in mathematics, statistics, computer science or another highly numerate subject such as economics, epidemiology or physics. We welcome applications from those with non-standard qualifications who can demonstrate knowledge, experience and skills developed in the workplace, or elsewhere, relevant to the programme of study. Please use your personal statement to provide further details. Non-standard applications will be considered by the Admissions Tutor(s) for the programme on a case by case basis.
If have a query about the eligibility criteria please get in touch
How to Apply to PhD Computational Statistics and Data Science (Compass CDT)
We use an online application system (Apply Yourself) for our postgraduate programmes and we recommend you review the general guidance on completing an online application before applying to our programme - PhD Computational Statistics and Data Science.
You are strongly advised to submit as much information as possible with your application, including how your research interests map onto those covered by our Compass supervisors. Please check the research pages of this website for a list of superivors and their research interests. This will ensure that our Admissions Tutors have a complete profile when reviewing your application. Below are some hints and tips on submitting your application to our programmes.
Once submitted, your application is reviewed by the Admissions Tutors for suitability to the programme and document checking. If you are successful at this first stage you will be invited for interview, along with a tour round the School of Mathematics, before a final decision is made on your application. If you are made an offer it will be published through your Apply Yourself system. You will then have 2 weeks to consider the offer before deciding whether to accept or decline.
Personal Statement
All applications must include a personal statement (minimum one A4 page). Your personal statement should
explain your motivation for applying to the programme and how it relates to your plans for the future
explain why you should be offered a place on the programme, highlight elements of your academic record which align with the theme of the programme, such as project work or courses you have taken
highlight any other relevant skills or experience
identification of a specific research project is not required at this point in time
Curriculum Vitae (CV)
CVs should be included with details of other relevant work experience and qualifications to support your application. Please do not include any school (pre-university) certificates, unless otherwise specified above.
Academic Transcripts
You should provide a complete list of all courses and marks from your university in your application, in an easy to read format (low resolution scanned documents may not be legible). This should be an official document provided by your university.
References
You should nominate two academic referees, at least one from your most recent studies. Make sure the people you nominate to write your references have up-to-date knowledge of your experience. If you are currently studying and have not yet completed your degree, include a referee who can comment on your predicted grade.
English Language
Applicants whose first language is not English, and whose full undergraduate degree was not taught in an English-speaking country, must hold/achieve a minimum score in an approved English language test as specified in Profile B
You do not need to have reached the required level of English language before submitting an application, but an English language test must be submitted with the application for review. If necessary, English language will be included as a condition of offer.
Opportunities to Visit Compass
If you would like to visit us at Compass CDT and view the Fry Building and facilities please get in touch: compass-cdt@bristol.ac.uk