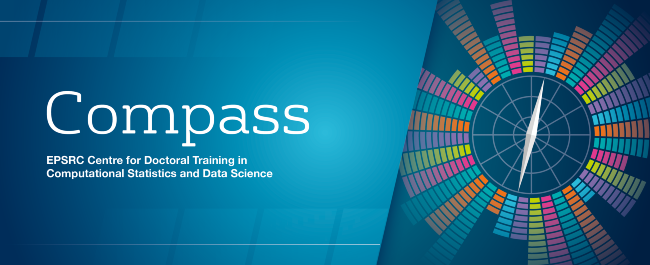 A 4-year PhD training programme in the statistical and computational techniques of data science, with partners from across the University of Bristol, industry and government agencies.
Application Deadline
Currently there are no more scholarship-funded places available for the programme for 2021 intake. If you would like to be added to our waiting list, please get in touch: compass-cdt@bristol.ac.uk.
Subscribe to our blog for Compass news, events, and the latest research updates direct from our students.
Watch our latest video about the Compass CDT Programme.
The Postgraduate in Artificial Intelligence Link (PAI-Link) brings together PhD students in Machine Learning, Artificial Intelligence and Data Science across the country. Discover more here.

‌