The New Enterprise Competition
The New Enterprise Competition is the University of Bristol's flagship start-up competition, run by the Basecamp Enterprise team.
Every year we award £35,000 of funding to entrepreneurial students, staff and alumni. These start-ups cover a broad range of areas from jewellery design to novel vertical farming technologies.
We provide funding for all levels of start-up through three stages; supporting University of Bristol Entrepreneurs from  Ideas, through  Development  to  Growth of their ventures.
Winners join a prestigious group of start-ups and spinouts and are part of the 20-year tradition of celebrating and rewarding entrepreneurship at the University of Bristol.
Introducing the winners of this year's New Enterprise Competition - PEEQUAL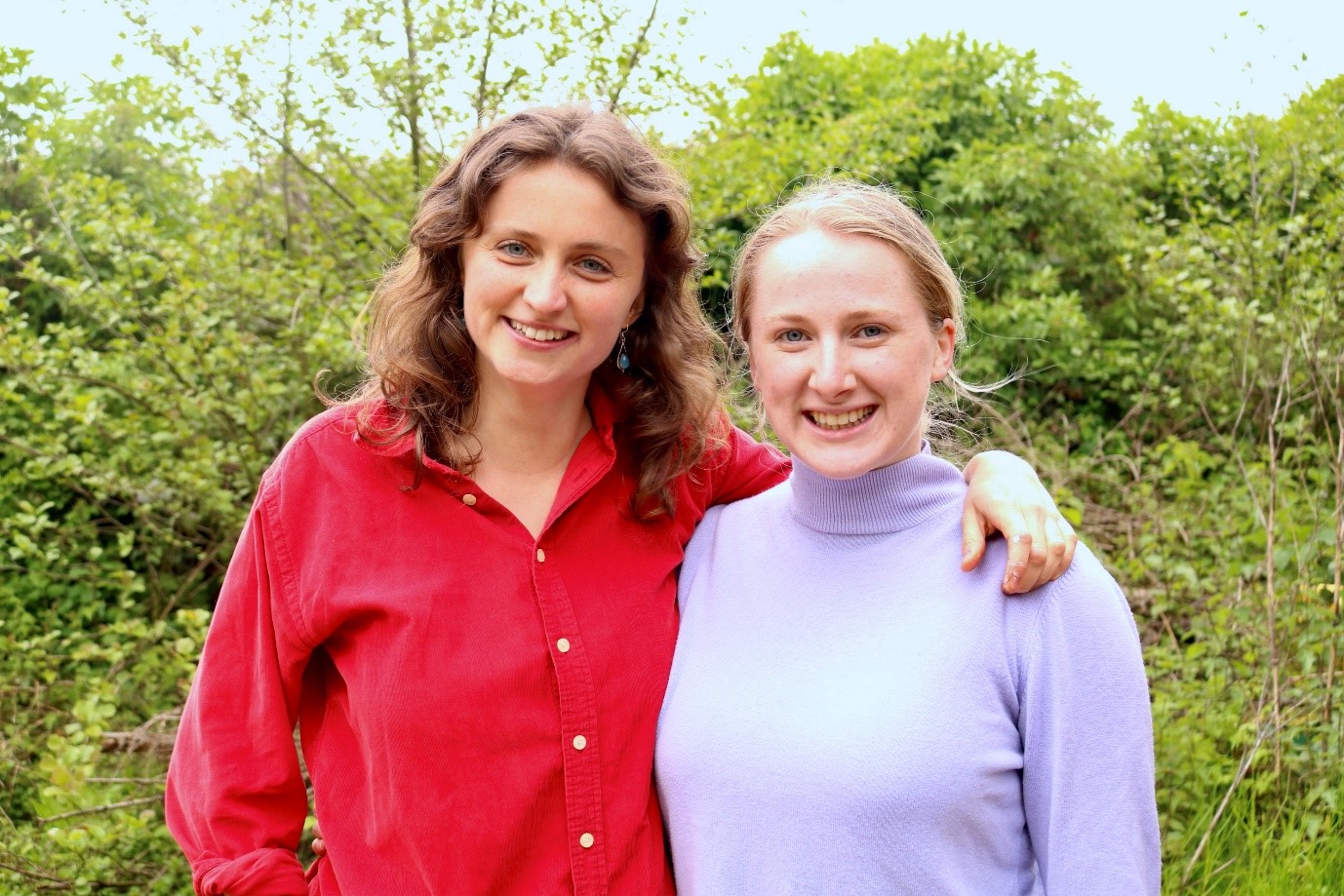 PEEQUAL was founded by Anthropology with Innovation and Physics with Innovation students, Amber Probyn and Hazel McShane (pictured above), who graduated in 2020. Their mission is to pioneer pee equality for women with the UK's first touch-free, stand-alone, women's urinal.
Amber and Hazel were awarded £15,000 in funding which will go towards developing the final version of their product ahead of festival season this year and over Summer 2022 - Congratulations!
You can find out more about their project in our press release
Congratulations also to Runners up, Bottle Farm, who were awarded £5,000 and Senmag Robotics who received 12 months incubation at SETSquared and legal advice at VWV.
New Enterprise Competition 2021
Meet this year's ten Finalists
Our finalists presented their final pitches on Friday 14 May in front of our panel of judges. They were shortlisted out of 27 applications which ranged between a lifestyle brand to a food management service to indoor farming kits. They all pitched for the chance to win up to £20,000 in funding, incubation at SETSquared, and other pro bono prizes from our sponsors. The winners were announced on Friday 21 May
The People's Choice Award‌
‌
‌‌
‌
The Peoples' Choice Award is a separate £2,000 award that is voted for by you.
It's another excuse to thank our sponsors, judges, and mentors and most importantly to celebrate the achievements of the fantastic finalists and help them build strong networks.
The business with the highest number of votes wins £2,000 of additional funding‌.
The 2021 winner of the £2000 People's Choice Award, with over 800 votes is: Young Goat!
‌
Mentoring
Thank you to all our mentors for their support as part of this year's competition. We paired 39 aspiring entrepreneurs from 21 ventures with a talented pool of experienced mentors. The calibre of applications was exceptional, and our mentors played a significant role in that.
Are you interested in becoming a mentor? We have scaled up our mentoring support this year because we see first-hand the impact having a mentor can have on building an individual's confidence, networks and business acumen. We are always in need of experienced business professionals from a range of sectors, backgrounds and expertise. Let us know, we would love to meet you.
Please let us know when you vote for your favourite finalist through the People's Choice Award or contact our team directly at careers-basecamp@bristol.ac.uk.
Sponsorship
This year we worked closely with SETsquared to give candidates exclusive access to their specialist advisers in residence, gaining valuable critique and support in areas such as IP, marketing, legal, and financial support.
Our sponsors provide essential funding or provide pro-bono access to their professional support. Thank you valued sponsors for helping us make the New Enterprise Competition a success for the past 20 years.
‌
If you are interested in learning more about sponsoring the competition, please let us know when you vote for your favourite finalist through the People's Choice Award or contact us directly at careers-basecamp@bristol.ac.uk
We are a team of start-up specialists that sit within the Careers Service at the University of Bristol. We provide start-up support for all students, and alumni up to three years after graduation.
Find out more about the Basecamp Enterprise Team.
Are you a current student? Join our mailing list to keep up to date with our events, programmes and opportunities.
For further information about the Ideas, Development and Growth stages of the competition, including how to apply, please follow this link.
The New Enterprise Competition is currently closed to applications.