Find a student to carry out a project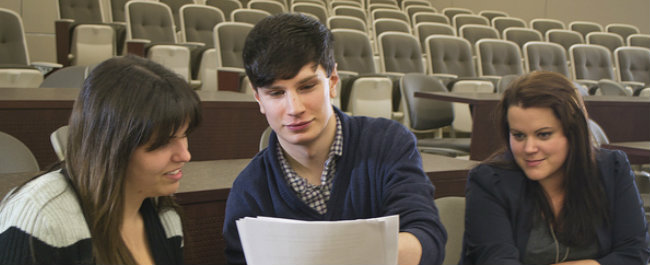 Companies can engage with students in a number of ways to undertake projects, ranging from vacation work, final year undergraduate projects, to Masters' projects and internships.
Internship Schemes
Paid internships offer companies and organisations a cost-effective method of employing highly-qualified and motivated individuals. It gives students the chance to gain valuable, quality work experience to expand their CV and develop their skills, as well as to gain contacts with organisations mainly in the local area.
Different internship schemes are run through the Faculty of Social Sciences and Law Professional Liaison Office, the Engineering Industrial Liaison Office and the Careers Service.
Work Experience
The Faculty of Engineering organises schemes to provide students with relevant work experience and to enable them to develop links to engineering and technology companies.
Student Projects
Groups of students can work together on a problem specified by a company or other organisation, usually with academic oversight. The project can provide the partner with fresh insight into an area of interest and enable it to engage with potential graduate recruits.
In some subjects, these need to be research projects. Projects set up by the Centre for Innovation and Entrepreneurship and by Computer Science have a strong customer emphasis with a focus on finding solutions to real-world problems.
Projects with communities
Our students can carry out projects with community organisations as part of their degree programmes. This gives the students valuable experience and helps community partners to resolve issues and gain new perspectives on their work. For more information, contact Hannah Cowell or Hannah Tweddell.
The Public Engagement Team also runs some projects involving students that create connections with community and cultural partners.
Internship schemes
Advertise an internship on our job listings or contact Christine Spencer to find out about taking part in one of our internship programmes.
Connect with students through the Engineering faculty's internship and mentoring schemes. Contact the Industrial Liaison Office: engf-ilointernships@bristol.ac.uk for more information.
Numerical models for smoother helicopter rides
Research into a family of transporter proteins drives industry investment in cancer therapies