Find a student to carry out a project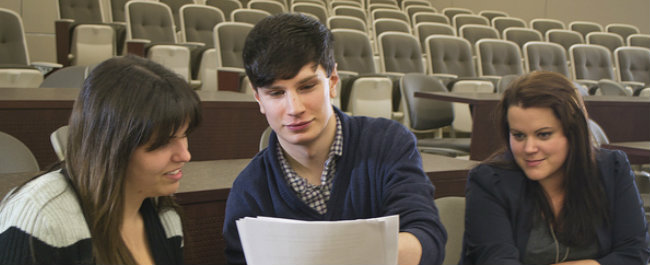 Companies can engage with students in a number of ways to undertake projects, ranging from vacation work, final year undergraduate projects, to Masters' projects and internships.
Internship scheme
Offers companies a cost-effective method of employing highly-qualified and motivated individuals. It gives students the chance to gain valuable, quality work experience to expand their CV and develop their skills, as well as to gain contacts with organisations principally in the local area.
Work experience
The Faculty of Engineering organises schemes to provide students with relevant work experience and to enable them to develop links to engineering and technology companies.
The Cabot Institute has research into climate change, natural hazards, food and energy security, resilience and governance, and human impacts on the environment. During the third or fourth year of their degree, many undergraduate students undertake a major research project and we always welcome the possibility of these being undertaken with industrial partners.
Our students can carry out projects with community organisations as part of their degree programmes. This gives the students valuable experience and helps community partners to resolve issues and gain new perspectives on their work.
Internship schemes
Advertise an internship on our job listings or contact Christine Spencer to find out about taking part in one of our internship programmes.
Connect with students through the Engineering faculty's internship and mentoring schemes. Contact the Industrial Liaison Office: engf-ilointernships@bristol.ac.uk for more information.
Numerical models for smoother helicopter rides
Research into a family of transporter proteins drives industry investment in cancer therapies