Consultancy and contract research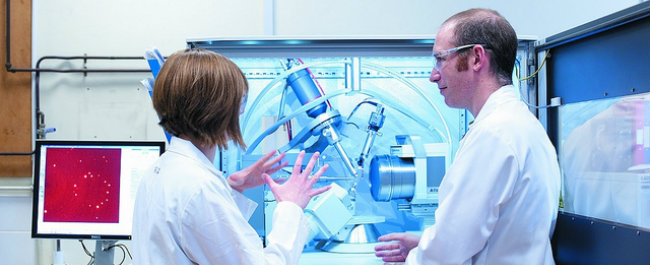 Consultancy
Academics from across the University can support clients by using their existing expertise to address a diverse range of challenges.
If you are already aware of individuals working in a relevant area, please contact them directly to discuss possible consultancy.
Contract research
If your business or organization is facing a challenge that requires know-how that does not yet exist, an academic may be able to help you move forward by carrying out relevant research on your behalf.
Contact us
To discuss whether the University of Bristol can provide you with the right expertise, our business enquiries team can put you in touch with the right academics.
Developing an innovative imaging and analysis device for commercial exploitation
Insights help extend life of nuclear power stations