Attend an event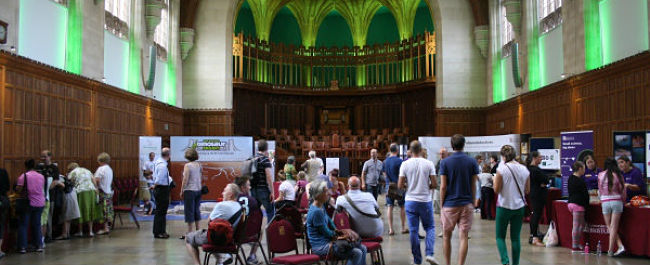 The University runs seminars, industry open days and other events that will give you insights into key areas of research. And allow you to contribute to important discussions about new technical, scientific and medical discoveries and key social, economic and policy issues.
Public events - research lectures and seminars open to all members of the public.
Cabot Institute - engaging society on the risks and uncertainty in a changing environment, including climate change, natural hazards, food and energy security, resilience and governance, and human impacts on the environment.
Engineering events - events organised by the Faculty of Engineering.
Science events - events organised by the Faculty of Science.
SETsquared - s

upporting high tech start-up companies, providing student enterprise and enabling academics to maximise the impact of their research.

Engine Shed - thought leadership events and content for organisations and players in the West of England business ecosystem.