About the Department of History of Art
Overview
Rigorous research underpins everything we do as a department, from teaching and engaging the public in regular and one-off projects, through to collaborating with top arts institutions in the UK and abroad. In this research-intensive environment, we are committed to nurturing scholarship and intellectual leadership in a vibrant community where staff and students work closely together.
We aim to turn students into practising art historians, enabling them to write art history for themselves and develop their professional skills, while providing the strong critical foundation needed for a wide set of careers that comes with a highly reputable arts degree.
Our location
History of Art is housed entirely in a dedicated building alongside our colleagues in the Department of History, in the middle of the Faculty of Arts' Woodland Road complex.
A large and beautiful Victorian villa, the department building was converted in the 1980s and 1990s along with the other villas in the Arts complex. It creates the ideal open-plan, interdisciplinary environment for us to work collaboratively among ourselves and our History colleagues, as well as concentrating on individual research outputs.
Collaborative work
Bristol is famous for its rich cultural heritage and we are proud to work with Bristol Museum and Art Gallery, MShed, the Royal West of England Academy, and also Bath's Holburne Museum.
National collaborations currently include the Tate Galleries, National Museum Wales, the Victoria and Albert Museum, the National Gallery, the National Football Museum and the Imperial War Museum.
How we are structured
The Department of History of Art is one of five departments within the School of Humanities, which itself forms part of the University's Faculty of Arts.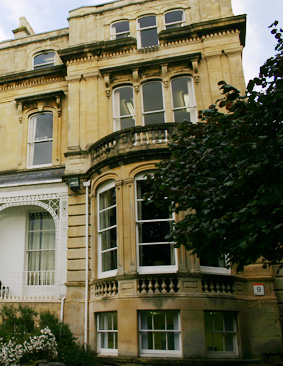 Who are we
Find out more about the academic community that makes up the Department of History of Art.