Social Sciences and Law pathway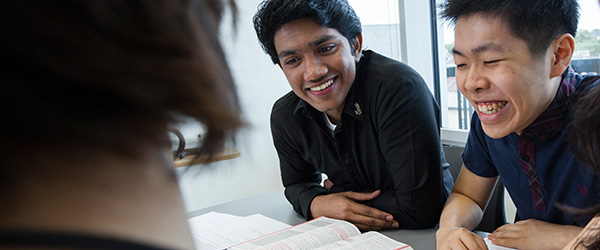 Learn the academic skills you need for an undergraduate degree whilst focusing on social sciences and law.
Programme structure
In class
Minimum 15 class hours per week
Classes, lectures and tutorials
Peer-assisted study sessions to develop independent learning
Classes held between Monday and Friday, 9am and 6pm.
Independent study
Access to subject-specific libraries, computer rooms and study areas across campus
Access to tutors and academics during their office hours
Access to Blackboard the University's online learning environment
You can find detailed information about units, contact hours and programme structure on our online unit catalogue. The unit options will depend upon your intended degree, your IELTS level and timetable constraints.
What will my degree options be?
You will need to meet the entry requirements of your chosen degree which could include a GCSE or equivalent grade in a specific subject. We will confirm that you meet the entry requirements for your chosen degree before you start the programme.
This pathway prepares you for degree studies related to:
accounting
economics
finance
international relations
law
management
politics
sociology
many other disciplines.
Please see the prospectus for undergraduate courses offered at the University of Bristol.