Farm Animal Submissions
Farm Postmortem Submission Form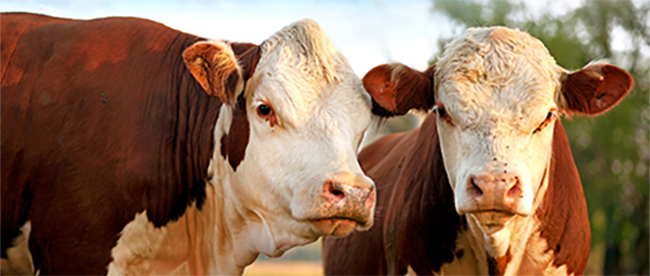 Our services
Farmed livestock (including alpacas, cattle, deer, game birds, goats, llamas, pigs, poultry, rabbits, sheep and water buffalo) may be submitted for post-mortem examination subject to agreement between the referring veterinarian and the relevant duty pathologist.
If you wish to submit a livestock carcass please contact us
APHA guidance
Some submissions will be investigated as part of a contract for surveillance of livestock diseases with the Animal & Plant Health Agency (for more information see the APHA's Vet Gateway).
For livestock PMEs with APHA the area covered by Bristol Veterinary School is detailed in a map on the APHA website.
A postcode finder has also been published to help show the surveillance coverage area. Submissions within the coverage area may be subject to laboratory testing at no extra cost to the submitter.
Submission process
Submissions can only be requested by the farm's veterinary practice and must be agreed in advance with the duty pathologist.
To request submission: