Ensuring your animal's welfare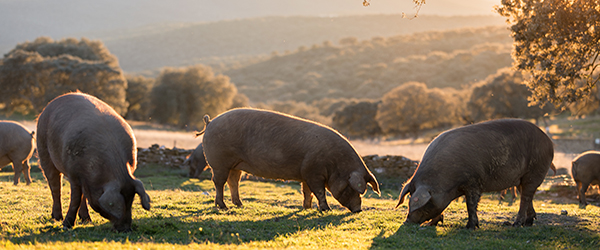 Welfare at the stunning and slaughter stage is an important factor to take into consideration when choosing which abattoir to send your animals to. Our work with academic experts in animal welfare guarantees that the well-being of your animals is always a priority.
As an abattoir that is part of a veterinary school the contentment of animals at all stages of their lives is important to us and we work hard to alleviate tension in your animals. All our staff are certified Animal Welfare Officers who have followed the required course and are re-certified every five years.
What are the implications of stress during stunning and slaughter?
Acute stress immediately before slaughter can result in pale, soft pork that loses drip from cut surfaces.
Chronic stress, particularly with pigs and cattle, can result in dark meat that doesn't keep well.
Factors as simple as the overuse of a stick or wool-pull will also produce bruising.
When does stress occur?
The slaughter itself is not the only stressful element in the process. Stress can occur during transport, off-loading, handling, holding in pens and stunning.
What do we do to reduce stress in animals?
The most important aspect of reducing stress in animals is patience in handling and moving them. We prevent the use of force in moving animals around as they often need time to explore their surroundings before they feel comfortable enough to be moved off a vehicle and into our lairage. Whenever animals are severley stressed we allow them to rest and regain their calmness.
Animals with severe welfare problems, e.g. if they have been seriously hurt during transport, are put down as soon as possible.
Opening hours
| Day | Time |
| --- | --- |
| Monday | 8 am to 4 pm |
| Tuesday | 8 am to 4 pm |
| Wednesday | 8 am to 4 pm |
| Thursday | 8 am to 4 pm |
| Friday | 8 am to 1 pm |
Contact us
Phone:

+44 (0)117 42 83547
A member of staff will reply in due course