Our Milk Our Meds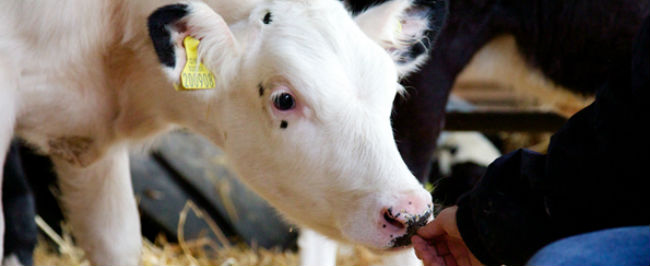 Farming without antibiotics might initially seem to be a worrying and unrealistic idea, but antimicrobial resistance mean that new and innovative methods of reducing the use of antibiotics across all sectors is imperative.
My PhD research focusses on reducing antibiotic use on UK dairy farms through farmer learning groups. It is sponsored by AHDB Dairy and The Langford Trust and supervised by Professor David Main and Dr Kristen Reyher. The aim is to test and use the widely adopted 'Stable School' approach with UK dairy farmers across the South West.
This approach is being used successfully across Europe and promotes a 'bottom-up' approach, rather than the traditional 'top-down' approach. We hope to establish several groups of farmers that meet at regular intervals over 1-2 years to discuss, challenge and thrash out on-farm strategies to reduce and rationalise antibiotic use. Their progress will be monitored and their medicine use analysed and benchmarked.
The overall aim will be to use the outcomes from these groups to inform policy and advise leading bodies on how to tackle the global problem of antimicrobial resistance, revealing strategies that will work best on UK dairy farms.
Alongside the project, there will be the opportunity for participants to have their views heard via in-depth interviews, in the style of qualitative research. The project intends to gain an understanding of participant's views on the 'Stable School' approach, their experiences of antibiotic use and motivations to change.
Project no longer recruiting