Bristol Neonatal Neurology Group
The Bristol Neonatal Neurology Group is an association of professionals formed to promote and carry out teaching and research in the neurology of newborn infants.
Our members teach and research neonatal neurology in Bristol and the surrounding region and are qualified in a broad range of related fields such as paediatrics, neurology, neuroradiology, neuroscience and psychology.
Our teaching is aimed at medical practitioners, nurses, midwives and undergraduates in these disciplines.
Our activities include:
diagnosis and treatment of neurological problems in babies,
publishing educational and research material,
disseminating educational and research material on neonatal neurology via the media and other means,
supporting, reviewing and carrying out neonatal neurology research,
providing expert assessments on neonatal neurological cases for medico-legal purposes.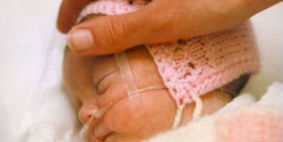 Contact
Group head: Professor Marianne Thoresen
Enquiries: Mrs Carol Bond
Neonatology
St. Michael's Hospital
Southwell Street
Bristol BS2 8EG
Tel: +44 (0)117 342 5226