Department of Theatre opens doors into professional world
Having a Bristol degree opens many doors for Theatre graduates – theatre companies instantly know and are impressed by the University's credentials. It's not unusual for students to connect with critically acclaimed professionals during their degree and the extra-curricular activities organised by the department, which acts as both a social hub and pathway into the industry.
It's one of the Department of Theatre's distinctive qualities – teaching is underpinned by the academic knowledge and practical expertise of academics alongside that of highly esteemed contacts and collaborators.
Sharon Clark is Literary Producer at the Bristol Old Vic with whom Bristol University has maintained a working relationship for a number of years. This takes the form of guest lectures and dramaturgical support for scripts written by undergraduates. "This relationship has resulted in several students receiving the first production of their new play alongside internships in our Literary and Outreach departments," says Clark. "Bristol University is extremely forward thinking in fostering sustainable partnerships with arts practitioners and organisations, providing its students with a relevant, informed and vital insight into contemporary theatre making."
It's testament to the esteem in which the department is held that so many of Bristol's iconic companies and directors are keen to work with our students and staff. Bristol alumni and Artistic Director of the RSC Gregory Doran is just one in a long line of guest lecturers, offering valuable insights that inspire students to develop their rigour as well as their passion.
Recent graduate James Marshall recalls taking part in a seminar led by Doran: "I regularly revisit the notes Greg provided on gender, heroism and pentameter in Early Modern Drama, and they continue to inform my research and practice. Similar experiences throughout my degree programme, all interwoven into the development of my academic and professional practice, have proven invaluable in forming my own ethos as an artist and scholar."
Workshops create an environment that is ripe for greater interaction, often seeing students enthusiastically sharing their thoughts beyond the usual parameters of the lecture environment.
"Being able to talk with an industry professional in the familiar classroom setting offers a safe environment to practice communicating your ideas," says alumnus, Laura Aish. "It's really interesting to hear people from the industry speak about their experiences and their work. It provides a good opportunity to learn more about professional working environments."
The fact that so many of our academics run their own companies means that teaching is truly informed by the latest research and practice. "One of my favourite modules was on devised theatre directed by Professor Simon Jones. We created a collaborative performance from Pina Bausch material and got to perform a work-in-progress in Granada, Spain," says former student, Tim Bishop.
"This was not only a fantastic experience but has also given me confidence towards presenting and touring my own work internationally in the future."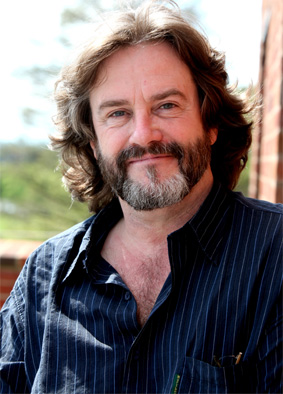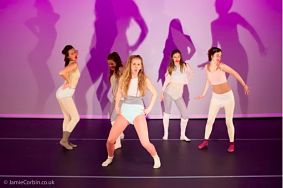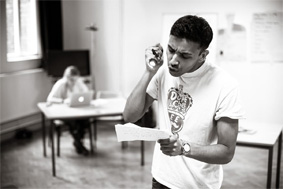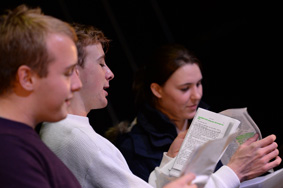 Register your interest
Want an insight into life as a student in Bristol? Want to be the first to know about events, scholarships and more?