Exploring the Oliver Messel Archive
As part of our HLF-funded 'Sharing the Messel Magic' project we have created a number of additional online resources allowing you to explore the Oliver Messel Archive in more detail. These include:
Oliver Messel Schools' Resources - digital downloadable resources for key stages 3, 4 and 5 with supporting packs.
Oliver Messel Biography illustrated by photographs from the Archive.
Wake Up and Dream exhibition page, including audio material, images, and a 360 degree tour with narrated interpretation.
Collated lists of Oliver Messel's Professional Practice, including a Scenography and Filmography, Design Commissions and Exhibitions and Interior and Architecture, each page illustrated with images from the Archive.
You can also find out more about Oliver's life and other character's inhabiting the Archive by watching 'I went to a marvellous party' a performance and installation by Tom Marshman. Inspired by objects in the Archive, the work was staged across Bristol in March 2019 in collaboration with the Theatre Collection and kindly supported by Arts Council England who have featured the project as a case study on its website.
You can also search the online catalogue to look at individual items, some of which are accompanied by digitised images.
Below you will find a list of additional resources on Oliver Messel. We have copies of the books listed in our Theatre Library which is open to the public and free to access.
Books and Articles

Stage Designs and Costumes, James Laver (London: John Lane, 1933)
Romeo and Juliet with Designs by Oliver Messel (London: Batsford, 1936)
Oliver Messel (exh. cat), Roger Pinkham (London: Victoria and Albert Museum, 1983)
Oliver Messel: A Biography, Charles Castle (London: Thames and Hudson, 1986)
Oliver Messel: In the Theatre of Design, Ed. Thomas Messel (Rizzoli International Publishers, 2011)
Useful Web Resources
The V&A Theatre and Performance collection in London holds the Oliver Messel Design Archive which is composed of material that was left in storage at Kensington Palace when Oliver moved to Barbados in 1966. On his death it was bequeathed to his nephew Lord Snowdon who transferred it to the V&A, initially this was on a long term loan before it was purchased.
Oliver spent much of his childhood at Nymans, the Messel family home in Sussex. The property is now owned by the National Trust who have maintained the house and gardens and hold a small collection of objects relating to Oliver in their collection.

Several of Oliver's paintings, including designs for scenery and portraiture, can be found on the Art UK website.

Oliver designed numerous productions for the Royal Opera House including ballet and opera. Their website contains a short biography as well as videos, photos and news relating to some of Oliver's most well-known productions such as The Sleeping Beauty.
As a society figure Oliver's portrait was captured by a host of famous photographers including his friend Cecil Beaton, Angus McBean, and nephew Lord Snowdon. Some of these can be seen on the website of the National Portrait Gallery

Oliver designed a number of suites and individual rooms for The Dorchester Hotel which can be seen in full technicolour on their website.

In the 1950s Oliver was commissioned to design a range of textile patterns for Sekers Fabrics, owned by Miki Sekers, which are featured in their online timeline.

In 1959 Oliver designed the interiors of Rosehill Theatre in Whitehaven (owned then by Miki Sekers). It was described as a "rose-red silk lined jewel box" and images can be seen of the original designs on Rosehill's website.
If you have relevant links or resources that you would like us to share on these pages please email us at theatre-collection@bristol.ac.uk
These resources are kindly supported by the National Lottery Heritage Fund.
‌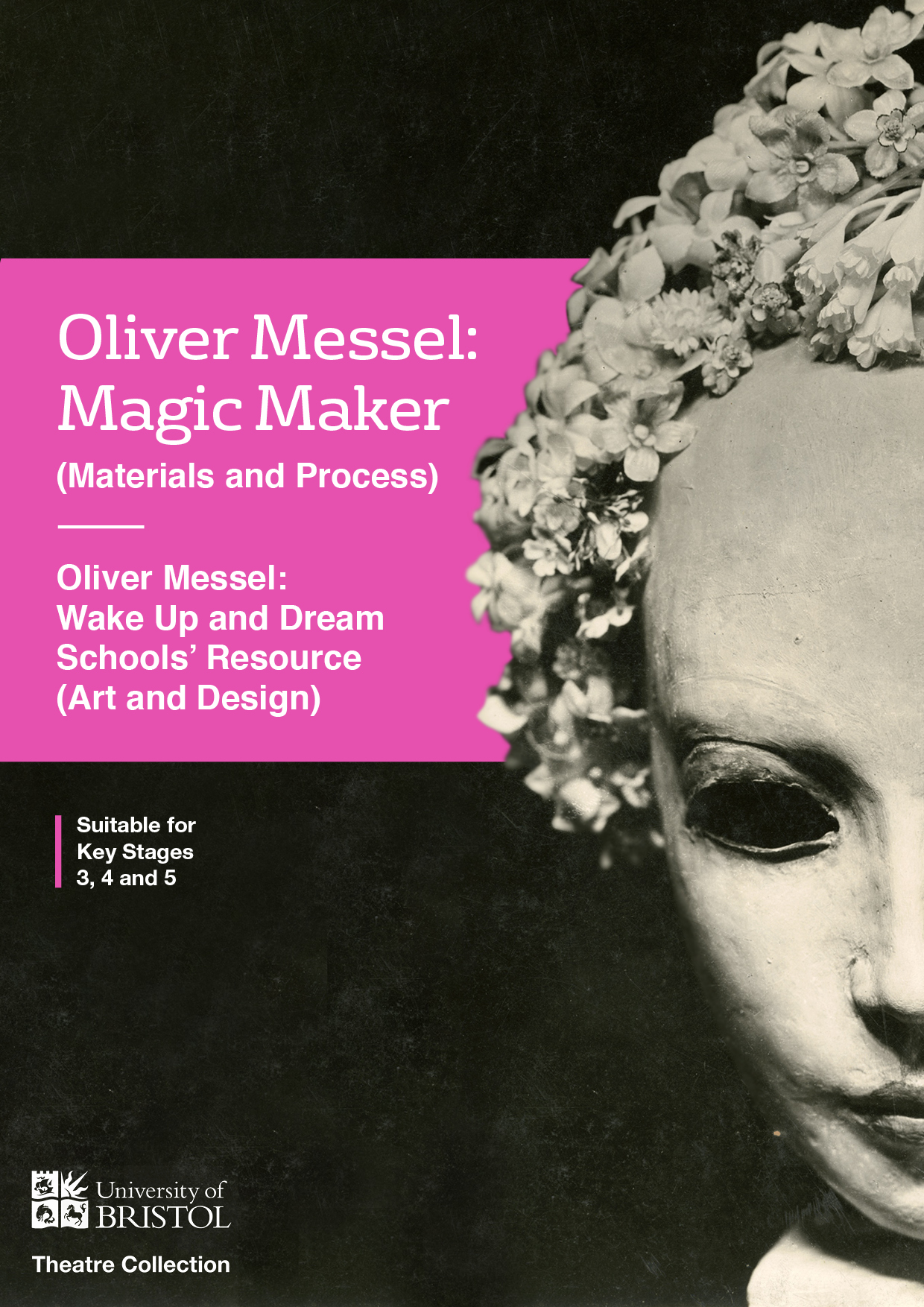 Follow the link to view and download our Oliver Messel Schools' Resources.
Watch 'I went to a marvellous party' a performance and installation by Tom Marshman in collaboration with the University of Bristol Theatre Collection, kindly supported by Arts Council of England.
Film by Paul Blakemore.