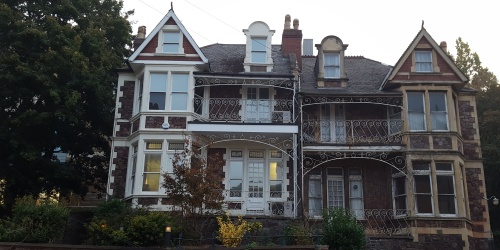 The Temporary Staffing Service is a one-stop shop for managers with a temporary staffing need, providing a rapid and efficient service to fill vacancies with the right people.
Managers who intend to engage any worker or individuals for short term assignments must first consult Guidance on engagement and payment of individuals (Office document, 37kB) which determines the appropriate process to be followed. We have reduced the types of engagement that have to be processed by TSS and this guidance makes it clear how engagements can be progressed. Further guidance on payment of performers is also available: Guidance on paying performers (Office document, 14kB). Please note that Research Associates cannot be employed via the TSS; managers must arrange a fixed-term contract for these roles via a staffing request form in MyERP.
All workers must be registered with the TSS prior to starting work. This includes checking Right to Work documents and, in the case of students on Tier 4 visas, checking the hours to be worked against work completed elsewhere within the University to ensure that they can complete the requested hours without breaching their restrictions.
Managers need to do the following:
Register workers with CAG at least two weeks before engaging them in work
Ensure the workers you have engaged have provided information to CAG to enable the right to work checks to take place and for students with Tier 4 visas to check hours proposed to be worked against their visa restrictions before they commence any work
Outstanding claims to be submitted by 31st July 2018. No claims submitted will be paid after this date if the process attached has not been followed.
Please note that hourly paid teachers (HPTs) must also not work until their contract has been issued and signed and the local HR team have completed right to work checks.
UKVI and Compliance checks: The Immigration, Asylum and Nationality Act 2006 stipulates that all employers, irrespective of size or sector, are required to prevent the employment of illegal workers. They must fulfill this duty by carrying out a three step check to confirm that a potential employee or woker is entitled to work in the UK, irrespective of the length of the assignment. There are additional requirements in relation to international (non-EEA) students whose visa include strict limits on the hours that may be worked. Compliance with these requirements is mandatory and failure to demonstrate compliance could jeopardise the University's international licence. It is illegal to employ someone aged 16 or over subject to immigration control and who is not allowed to undertake the work in question. Sanctions can include fines of up to £20,000 per offence and, for Universities, the removal of the licence to enrol overseas students.
UoB students working on temporary/casual assignments. Students can apply to work via the TSS, subject to the following restrictions: Undergraduate students are advised to not work more than 15 hours per week in term-time: Undergraduate student hours (PDF, 284kB). International students who hold a Tier 4 student visa to study in the UK are subject to working restrictions imposed by the UKVI (UK Visas & Immigration). The permission to work, or lack thereof, is evident on the student's visa vignette in their passport or on their Biometric Residence Permit (BRP) card. The TSS will assess all students right to work and document it appropriately. Students will not become eligible for assignments that would permit working beyond their UKVI permission. More information on Tier 4 working is available here.
Future services
In the future, the TSS will expand to cover Residential and Hospitality Services, Estates and Professional Services.