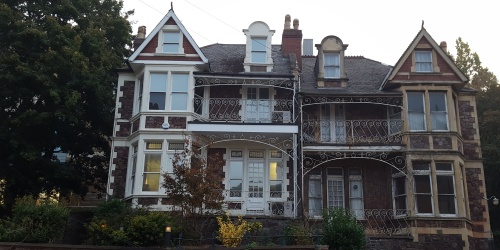 The Temporary Staffing Service is a one-stop shop for managers with a temporary staffing need, providing a rapid and efficient service to fill vacancies with the right people.
Our Admin and Clerical team can find the right candidate for you from our pool of highly qualified workers and will work with you throughout the process to ensure that you get the right person to meet your needs. They will also be on hand throughout the assignment to deal with any questions that may come up.
The TSS also manages all University contact with external temporary staffing agencies. If you require an agency temp, we will liaise with agencies on your behalf and ensure that you get the right person for the role.
Our Casual, Academic and Guest (CAG) team will work with you to place your chosen worker, guest or colleague in role. We will deal with the administration relating to registration, contract and payments for you, and will liaise with you throughout the process to ensure that the assignment runs smoothly. The team will be on hand throughout the assignment to deal with any questions you may have.
Following the changes to systems and processes, the TSS team is keen to return to providing normal service as quickly as possible. As there is a lot of work for us to complete following the switch to MyERP, the Admin and Clerical service may be relying more heavily on agency workers in the short-term. For those of you with requests or queries with the Casual and Guest (CAG) service, we will be focusing on resolving these for you within the next few weeks so that we can return to providing a strong customer service to you as quickly as possible.
We are aware that there are some challenges in processing some payments at the moment. We are in close discussion with colleagues in Finance and the University's Secretary's Office to resolve the routes for payment, and we are keen to reach solutions to enable payments to be made as quickly as possible.
We do apologise for any inconvenience these delays may cause, and thank you for your patience and understanding whilst we work to resolve these issues.
UoB students working on temporary/casual assignments. Students can apply to work via the TSS, subject to the following restrictions: Undergraduate students are advised to not work more than 15 hours per week in term-time: Undergraduate student hours (PDF, 284kB). International students who hold a Tier 4 student visa to study in the UK are subject to working restrictions imposed by the UKVI (UK Visas & Immigration). The permission to work, or lack thereof, is evident on the student's visa vignette in their passport or on their Biometric Residence Permit (BRP) card. The TSS will assess all students right to work and document it appropriately. Students will not become eligible for assignments that would permit working beyond their UKVI permission. More information on Tier 4 working is available here.
Please contact tss-pay@bristol.ac.uk if you have any questions about pay or holiday.
Future services
In the future, the TSS will expand to cover Residential and Hospitality Services, Estates and Professional Services.