Safety and Health Services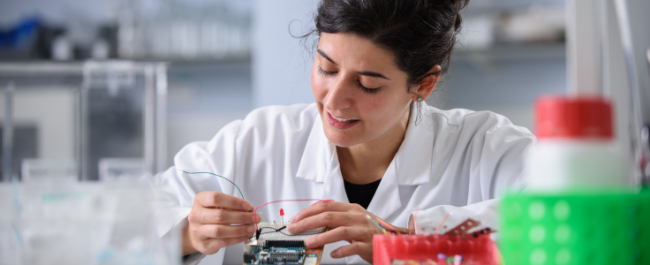 Enabling a culture of innovation for world-changing research.
Use this checklist for your self-verification assurance assessment.
Find and download forms, templates and other documents.
Health and safety
Guidance, templates for risk assessments and action plans, and helpful information for auditing and training.
Group Health and Safety Policy
The University's commitment to creating a culture of health and safety is outlined in our Group Health and Safety Policy.
This is supported by the Roles, Responsibilities and Organisation resource.
Vice-Chancellor and President, Professor Hugh Brady and Chair of the Board of Trustees, Jack Boyer sign the Group Health and Safety Policy.
Complete e-learning modules or book in-person training sessions.
Online first aid supplies
Re-stock your first aid kits with supplies for common injuries or specific hazards at work by ordering items directly through MyERP.
This is a temporary measure to reduce contact during the pandemic. Our first aid supplies form will re-open at a later date.
Ergonomic equipment for your workstation
As part of a range of temporary measures to reduce the likelihood of transmitting coronavirus (COVID-19) through contamination, ergonomic equipment is not available to loan for the time being.