View all news
New study will explore how general practices can become trauma-informed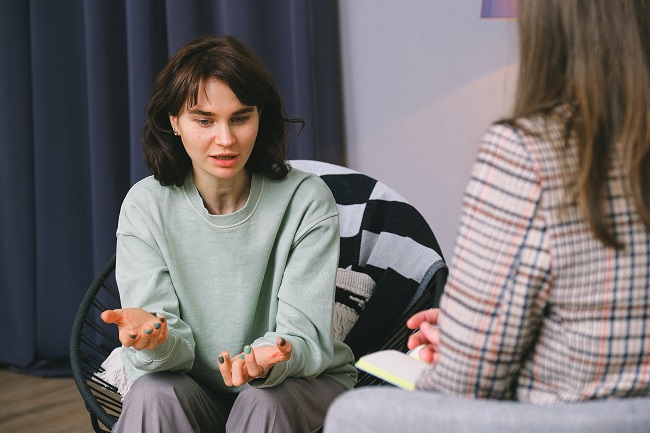 18 January 2023
A new University of Bristol led study, TAP CARE GP, will investigate the gaps, enablers and obstacles to implementing a trauma-informed approach to service provision in UK general practice.
Trauma-informed care is a new approach to service improvement that aims to prevent re-traumatisation and improve experiences and outcomes for all patients and staff.
Many NHS policies and guidelines recommend trauma-informed healthcare, however the evidence for its feasibility and effectiveness is limited.
The National Institute for Health and Care Research (NIHR) funded study follows on from the TAP CARE Study, which included three systematic reviews and a review of UK policy and professional perspectives on trauma-informed approaches in primary and community health care.
Dr Natalia Lewis, NIHR School for Primary Care Research Fellow at the Centre for Academic Primary Care, University of Bristol, who is leading the TAP CARE GP study, said: "Psychological trauma occurs as a result of childhood maltreatment, domestic abuse, community violence, and social injustice. We know that many patients and healthcare professionals have experienced multiple traumas. If universal prevalence and impacts of trauma are not addressed, services can re-traumatise both patients and staff.
"We will be exploring how UK general practices can become trauma-informed organisations, looking at their practice-specific needs, abilities and preferences for trauma-informed organisational change.
"We need four practices from Bristol, North Somerset and South Gloucestershire to take part. They must be research active, serve areas of high deprivation, and interested in improving their service provision in a trauma-informed way."
Study activities include one-off interviews with five healthcare professionals and five patients and a facility observation in each practice.
A university researcher will arrange an interview about individuals' experiences of service provision at a time, and in a place and format, that is convenient for each participant.
The study will run from December 2022 to March 2024.
If you are interested in taking part, please contact the study team at: trauma-informed-study@bristol.ac.uk, Tel: (+44) 0117 455 1988.
This study is funded through Dr Natalia Lewis' NIHR School for Primary Care Research Post-doctoral Fellowship. The views expressed are those of the author(s) and not necessarily those of the NIHR or the Department of Health and Social Care.
Further information
About the Centre for Academic Primary Care
The Centre for Academic Primary Care (CAPC) at the University of Bristol is a leading centre for primary care research in the UK, one of nine forming the NIHR School for Primary Care Research. It sits within Bristol Medical School, an internationally recognised centre of excellence for population health research and teaching.
Follow on Twitter: @capcbristol
About the NIHR
The mission of the National Institute for Health and Care Research (NIHR) is to improve the health and wealth of the nation through research. We do this by:
Funding high quality, timely research that benefits the NHS, public health and social care;
Investing in world-class expertise, facilities and a skilled delivery workforce to translate discoveries into improved treatments and services;
Partnering with patients, service users, carers and communities, improving the relevance, quality and impact of our research;
Attracting, training and supporting the best researchers to tackle complex health and social care challenges;
Collaborating with other public funders, charities and industry to help shape a cohesive and globally competitive research system;
Funding applied global health research and training to meet the needs of the poorest people in low and middle income countries.
NIHR is funded by the Department of Health and Social Care. Its work in low and middle income countries is principally funded through UK Aid from the UK government.