Keynote speakers
The distinguished keynote speakers for South West SAPC 2020 are:
Professor Sir Sam Everington MBBS, MRCGP, Barrister, OBE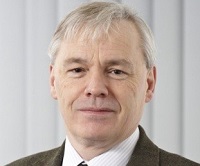 Sam is one of seven children and started his working life as a welder in the shipbuilding yard on the west coast of Norway. He trained as a Barrister at Grays Inn, then trained as a doctor at the Royal Free School of medicine. In 1989, he led the junior doctor's hour's campaign to reduce working hours from 84 to 72 a week. Professor Aneez Esmail, and he ran a campaign on racial discrimination in the NHS, published research which showed that it was a major problem from the moment of applying to medical school, to the end of a doctor's career. Sam has been a GP in Tower Hamlets since 1989 in the Bromley by Bow Partnership. The centre had over 100 projects under its roof supporting the wider determinants of health. The social prescribing delivered at the centre, is now part of a network of a two thousand across the country. He is the governor of a local primary school and was one of the founders of THEDOC – Tower Hamlets GP Out of Hours Service. He is now the chair of Tower Hamlets CCG, clinical lead of his STP and the Chair of the 32 London CCG Chairs.
Sam is a member of BMA Council and Vice President of the BMA. In 1999, he received an OBE for services to inner city primary care in 2006, the International Award of Excellence in Health Care and in 2015 a knighthood for services to primary care. He is a member of the National NHS Property Board and NHS Resolution and is Fellow and Honorary Professor of Queen Mary University of London and Vice President of Queen's Nursing Institute. He has previously been a member of GMC Council, Cabinet appointed Ambassador for Social Enterprise, Acting Chair of the BMA, adviser to shadow cabinet ministers between 1992 and 1997 and national advisor to NHS England's New Models of Care project. He is a trained woodcarver, day skipper, and speaks Norwegian. He trained originally as a cadet pilot in the RAF and lives with his wife and five children in Tower Hamlets, in the east end of London.
Professor David Kessler, MBBS, MRCPsych, MD, MRCGP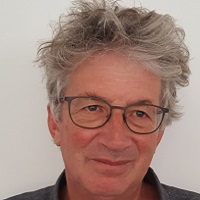 Before he went to medical school, David did an English Literature degree and then worked for two years with homeless alcoholics. After training in psychiatry, he decided to be a GP and has been a partner in general practice in South Bristol since 1991. He has always been interested in mental health and started doing research in 1999 because he wanted to understand better the apparent low rates of identification of depression in primary care. David won an RCGP fellowship for this work and came to work at the University of Bristol.
David's main research interests are the common mental disorders of depression and anxiety, and he has particular interests in treatment resistant depression and the delivery of psychological therapy using information technology. David has been involved in and led a number of treatment trials, mainly funded by NIHR, evaluating both psychological and pharmacological interventions for depression. He was a member of the NICE guideline development group for depression in adults with a chronic physical health problem, and continues to contribute to NICE reviews.
Dr Helen Atherton, Associate Professor of Primary Care Research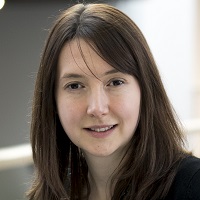 Currently, Helen is Associate Professor of Primary Care Research and Digital Health Lead at the Unit of Academic Primary Care, Warwick Medical School. Her expertise is in the use of digital routes of access to general practice, and alternatives to the face-to-face consultation, such as email and video. Her professional roles include membership of the NHS England Primary Care Digital Transformation Advisory Board and she advises professional bodies and NHS organisations on the evidence-based use of digital consultations in general practice. Helen is an associate editor for the journal 'Digital Health' and sits on the Royal College of General Practitioners' Scientific Foundation Board. She leads studies that focus on how digital technologies impact on patients and healthcare professionals in general practice settings. Whilst using mixed method approaches, her particular expertise is in qualitative and review methodology.
Helen is a health services researcher and her career has been exclusively in primary care research. Before joining the Unit of Academic Primary Care at Warwick in November 2015, she was an NIHR School for Primary Care Research Fellow at the University of Oxford, where she established her post-doctoral research programme. Prior to that Helen completed a PhD in Primary Care Health Services Research at Imperial College London. Her first research post in 2005 was at St George's, University of London. She has a Master of Public Health (Imperial College), an MSc in Biological Anthropology, and a BSc in Ecology (University of Durham).