Quantum Computing: Bits to Qubits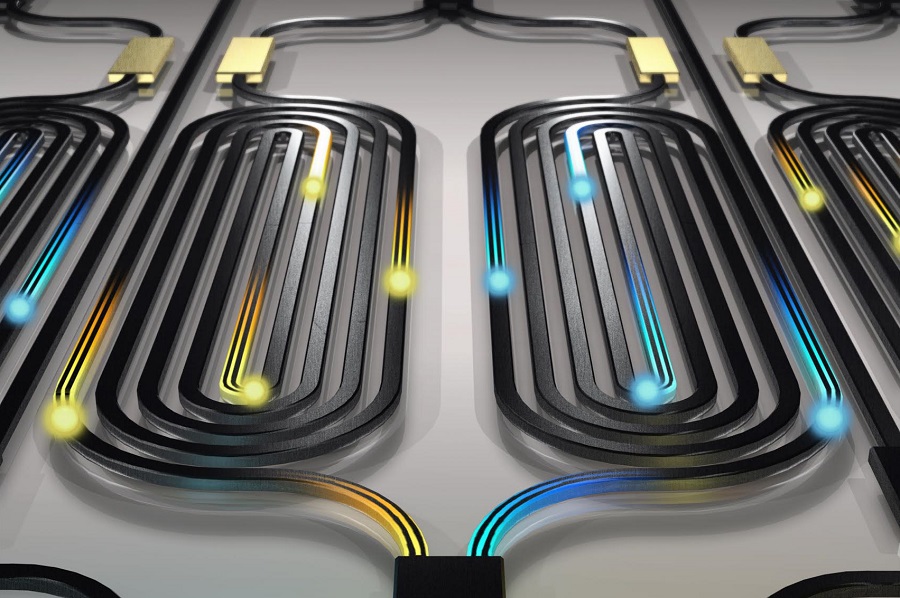 Quantum technologies, which encompass quantum computation, metrology and communication, are expected to revolutionise our society. Their effects will be wide-reaching, improving our ability to simulate complex systems such as pharmaceutical drugs, increasing security in our networks and even furthering machine learning. Our research covers all these areas, using tiny particles of light, called photons, to encode the data.
Our Exhibit

‌First, come see some of the techniques used in everyday modern communications such as telephone and broadband. This demo aims to answer three questions:
How can we control and manipulate light e.g. bend it round corners or trap it?
How can we use this to benefit modern society?
How do we use this in our research?
Next, join us on a journey into the weird and wonderful world of quantum mechanics. Drop balls into our giant Galton box and see what happens. This will demonstrate a fundamental difference between classical and quantum behaviour.
Finally, take a turn to interact with the latest quantum computer straight from our lab and experience our research firsthand.
---
What is a Bit? A bit (short for binary digit) is the smallest unit of data in a conventional computer. A bit has a single binary value, either 0 or 1.
What is a Qubit? A quantum bit, or qubit, is a unit of information in a quantum computer. It is the analogue of a bit, that is used in a conventional computer. Both store information using a two-state system. However, quantum mechanics allows a qubit to be in a superposition of both states simultaneously, a property that is fundamental to the power of a quantum computer.
---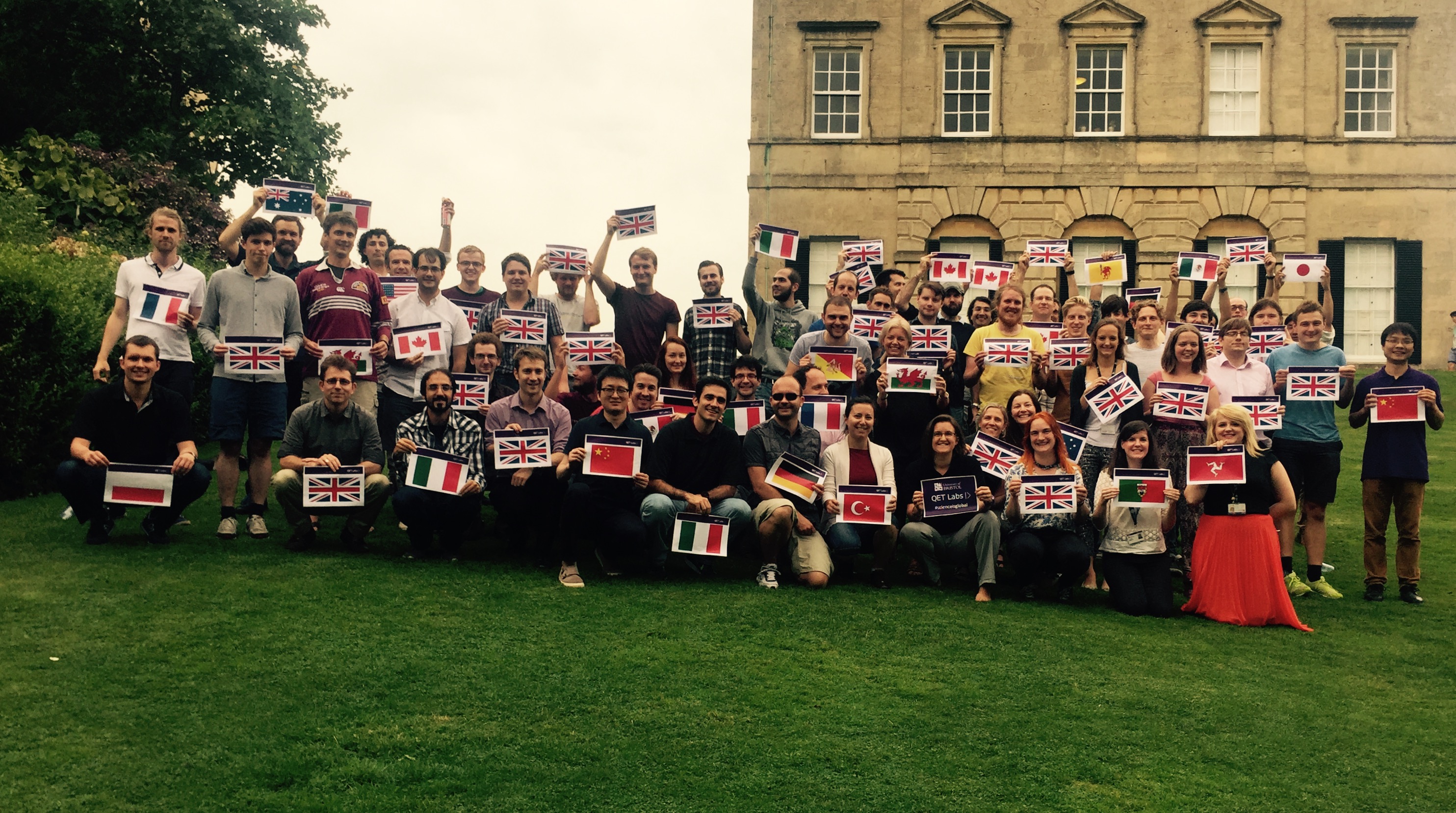 News
---
Come and see us 9-11th June in the Discovery Zone
Apply for our summer school, deadline 11th June
An exhibition showcasing the outcomes of our Quantum Art collaboration with the Royal College of Art
A special event showcasing art produced through a collaboration between CQP Bristol and the Royal College of Art
See us in the London Science Museum
The world's first programmable quantum photonic chip, created by scientists at the University of Bristol is on permanant display in the new Winton Mathematics Gallery.