Light Keys: A Quantum Graphic Novel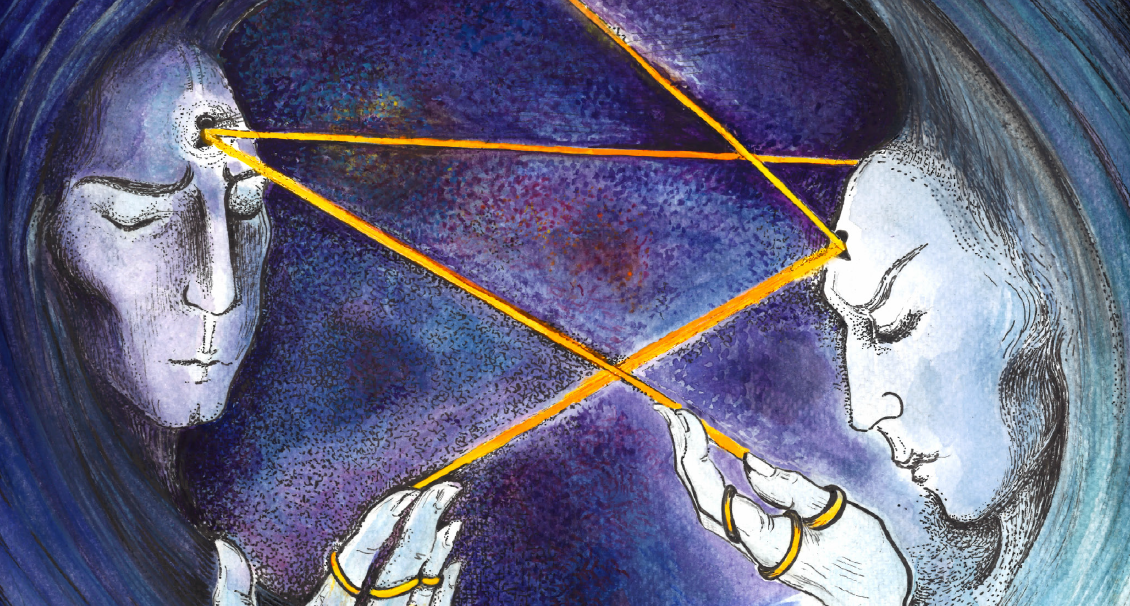 Our story is about the journey of cryptography, mathematics, physics and optics through time, from the first recorded cryptography device in Europe- SKYTALE, notably used in ancient Sparta, to today's quantum information hubs and research centres.
From ancient Sparta, Al-Khwarizmi's Baghdad, Alhazen's Cairo and Ibn Sina's Shah-e Rey, through the World War Two Resistance movements, with a pit-stop at Massachusetts Institute of technology, we arrive at 2019. There, we look at what the development of quantum cryptography, pondering how to go about it.
Read Volume 1 now:
Working on this volume has been a joyful, collaborative venture. Our acknowledgements represent a diverse list of people, aged 7 to 75+, from both inside and outside the Quantum Engineering Technology (QET) Labs team. All involved have helped shape our conversation about light, its particles, and the past, present and future of quantum cryptography and communication.
First and foremost, our thanks go to the creative Bristol community. To Dot Baker and the young people from the Knowle West Media Centre for hosting and taking part in our quantum research and art sessions; special thanks to India Chubbs, Ben Jordan and Billy George for their artworks featured in this volume. To the creative and curious Fani Golemi, who connected us with the Beehive Centre - a delightful community of Bristolians aged 55+. Special thanks to group member Sue Keefe, whose artwork also features here. To Rita Gupta from the North Bristol Community Project, who provided generous support and endorsement, and to Hamilton House for hosting our exhibition and connecting us with the wider community.
Thank you to QET Labs members Dr Imad Faruque, Alexandra Moylett, Dr Alasdair Price, Dr Dondu Sahin, Dr Philip Sibson, Dr Gerardo Villarreal Garcia and Henry Semenenko from the Quantum Engineering Centre for Doctoral Training for developing and proofreading our story, and for running our workshops and demos. Extra special thanks to the talented mover and shaker Holly Caskie, for making all the organisational things happen and sketching out some of the best-looking pages in here.
A very special thank you to Dr Caroline Clark, who facilitated and whole-heartedly supported this project from the beginning, making sure it came to life.
Thank you to Mireia Bes and Ellie Cripps from the University of Bristol Centre for Public Engagement for believing in the project and helping us apply for funding.
Of course, thank you to the University's Research and Enterprise Development team (RED) for granting us funding through an EPSRC Impact Acceleration Account Award.
Thanks to Neil Simmons, who worked on the lettering, layout, graphic design, and turning many pages into one polished volume.
Last but not the least thank you, dear reader, for engaging with this work. In doing so you are helping us to reach as many curious minds as possible.
Read and comment in our interactive blog