View all news
Charities join forces to understand how COVID-19 affects people with type 1 diabetes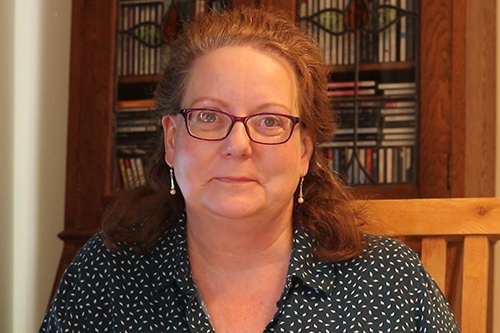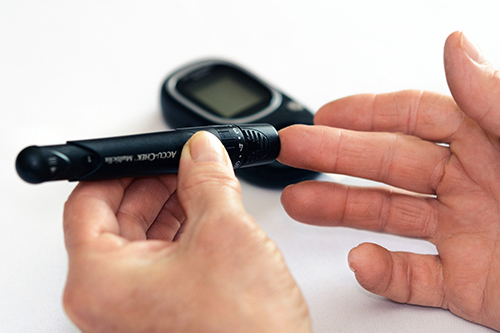 Press release issued: 7 July 2020
JDRF, the world's leading type 1 diabetes charity, is partnering with Diabetes UK to find out how the coronavirus pandemic is affecting people with type 1 diabetes.
Whilst risk of death from COVID-19 is low, for people with and without type 1 diabetes, NHS figures nonetheless show the risk is higher for those with the condition.
Scientists don't know how many people with type 1 have had coronavirus and recovered, obscuring the full impact that the virus is having on the UK's 400,000 people with type 1.
Now, JDRF and Diabetes UK will co-fund Professor Kathleen Gillespie, at the University of Bristol, to find out.
Professor Gillespie's team will work with a research group in Milan that has developed a test that can detect coronavirus antibodies in a small sample of blood – small enough to be collected via post.
By offering this test to around 5,000 people participating in ongoing studies of type 1 diabetes (the Bart's Oxford study and UK TrialNet), Professor Gillespie will be able to estimate how many people contracted coronavirus.
She will also ask participants to share their experiences of COVID-19 and lockdown – including whether they have been shielding, if they have had any COVID-19 symptoms, and how their blood glucose levels have reacted.
With this information, Professor Gillespie will be able to see how the type 1 diabetes community has been hit by COVID-19.
This will give scientists and clinicians a clearer idea of the risk that coronavirus poses to people with type 1, enabling healthcare teams to better support and protect people with the condition.
Kathleen Gillespie, Professor of Molecular Medicine at the University of Bristol, said: "Although we know that people with type 1 diabetes are at greater risk if they develop COVID-19, we know very little about how this translates to people's experiences of the pandemic.
"With this research, we hope to get a much clearer idea of how the type 1 diabetes community has been affected by coronavirus, and how they can be kept safe and well in future."
Rachel Connor, Director of Research Partnerships at JDRF, said: "Everyone with type 1 diabetes is different, and Professor Gillespie's work will shed some much-needed light on the individual experiences behind the statistics.
"We're hopeful that with this information, policymakers and healthcare teams will be able to give people with type 1 diabetes the advice and support they need."
Dr Elizabeth Robertson, Director of Research at Diabetes UK, said: "There's never an easy time to live with diabetes, but the COVID-19 pandemic presents particular challenges for people with type 1. It is vital that we understand how having COVID-19, as well as living in lockdown, affects people with type 1 diabetes so that we can provide them with the best advice and care during this difficult time and in the future.
"We're delighted to join forces with JDRF to fund Professor Gillespie's research, which will help us to do this by giving important insights into the experiences of people with type 1 diabetes during the pandemic."
Further information
About JDRF
JDRF is the leading global organisation funding type 1 diabetes research. Our mission is to accelerate life-changing breakthroughs to cure, prevent and treat type 1 diabetes and its complications. To accomplish this, JDRF has invested more than £1 billion since our inception. We collaborate with the most talented minds to develop and deliver a pipeline of innovative therapies to people living with type 1 diabetes. Our staff and volunteers around the globe are dedicated to campaigning for our vision of a world without type 1 diabetes.
For more information, please visit jdrf.org.uk or follow us on Twitter: @JDRFUK.
About type 1 diabetes

Type 1 diabetes is a chronic, life-threatening condition that has a life-long impact on those diagnosed with it and their families
Type 1 diabetes is an autoimmune condition that cannot be prevented, and is not linked to lifestyle
People with type 1 diabetes rely on multiple insulin injections or pump infusions every day just to stay alive
Type 1 diabetes affects about 400,000 people in the UK, 29,000 of them children
A child diagnosed with type 1 diabetes at the age of five faces up to 19,000 injections and 50,000 finger prick blood tests by the time they are 18.
About the Bristol UNCOVER group
In response to the COVID-19 crisis, researchers at the University of Bristol formed the Bristol COVID Emergency Research (UNCOVER) Group to pool resources, capacities and research effortsto combat this infection.
BristolUNCOVER includes clinicians, immunologists, virologists, synthetic biologists, aerosol scientists, epidemiologists and mathematical modellers and has links to behavioural and social scientists, ethicists and lawyers and is supported by a large number of junior academic and administrative colleagues.
Follow Bristol UNCOVER on Twitter at: https://twitter.com/BristolUncover
For more information about the University of Bristol's coronavirus (COVID-19) research priorities visit: www.bristol.ac.uk/research/impact/coronavirus/research-priorities/