View all news
What goes around comes around: the brain networks of learning, sleeping and struggling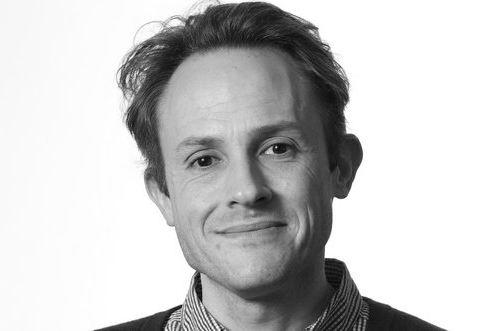 Press release issued: 28 November 2018
The brain is built from billions of interconnected cells that change their activity patterns thousands of times per second, but somehow manage to stay in synch – most of the time. At a public lecture next week [Wednesday 5 December] the University of Bristol's new Director of Bristol Neuroscience will discuss how brain cells – neurons, co-ordinate information processing to achieve coherent thoughts and memories.
Professor Matt Jones, a neurophysiologist specialising in neuronal networks in cognition and disease, and Director of Bristol Neuroscience, will give his inaugural public lecture on Wednesday 5 December at 6 pm in the University's School of Chemistry, Cantock's Close, Bristol BS8 1TS.
Professor Jones' team in the School of Physiology, Pharmacology and Neuroscience, study how neurons distributed across functionally specialised brain regions share information over the course of experience to guide decisions.
Professor Jones, talking about his lecture, said: "I will introduce a range of our latest findings, including links between disrupted neural network activity during sleep to mechanisms of memory impairment in complex and horrible disorders such as schizophrenia."
Sleep is a major factor in fine-tuning and integrating memories, and Professor Jones's "favourite brain state". He's spoken about the neuroscience of sleep previously to the team at the Naked Scientists and given a TEDMED talk entitled "Thoughts that go bump in the night."
The Professor's team use a combination of rat or mouse models, human volunteers and patients to map neural circuits.
Professor Jones added: "I will explain how recording electrical activity across multiple brain regions offers direct insights into the neural algorithms underlying cognition."
The inaugural talk, followed by refreshments, is free but tickets must be booked in advance via Eventbrite.
Bristol Neuroscience brings together cross-disciplinary expertise and facilities, with world-leading strengths in laboratory and clinical research spanning a range of biology and disease.
A large proportion of the world's knowledge about how the connections between brain cells adapt to store memories comes from Bristol-led work on synaptic plasticity. Bristol is also leading on research looking at how early-life experiences influence mental health.
The public inaugural lecture entitled 'What goes around comes around: the neural circuits of learning, sleeping and struggling' by Professor Matt Jones will take place at 6 pm on Wednesday 5 December in the School of Chemistry, Cantock's Close, Bristol, BS8 1TS.
Further information
About Bristol Neuroscience
Bristol Neuroscience (BN) is supported by the Elizabeth Blackwell Institute for Health Research, one of the University of Bristol's four University Research Institutes.
Neuroscience is a highly dynamic field of research; BN constantly evolves in response to the changing needs and developments of the neuroscience community it serves.
BN was founded by the University of Bristol in 2003 to ensure that all neuroscientists in Bristol could benefit from the wide cross-disciplinary expertise and facilities in the University and its partner hospitals.
BN has since become a model for other cities across the UK; sister 'City Neuroscience' schemes now exist at Cambridge, Cardiff, Edinburgh, Oxford, UCL - and beyond.
About Professor Matt Jones
After his undergraduate degree from Cambridge, Professor Jones came to the University of Bristol to complete his PhD with Professor Max Headley investigating spinal nociceptive processing. He held a postdoctoral position with Professor Tim Bliss (co-winner of the 2016 Brain Prize) in London and went on to win a Wellcome Trust International Prize Travelling Fellowship to work at the Massachusetts Institute of Technology with Professors Matthew Wilson and Susumu Tonegawa (Nobel Prize in Physiology or Medicine, 1987).
Professor Jones returned to Bristol to establish a lab as a Research Councils UK Academic Fellow in 2006, then became a Medical Research Council Senior Research Fellow in April 2011 and a Wellcome Trust Senior Research Fellow in 2016.