View all news
Professor awarded Fellow of Materials Research Society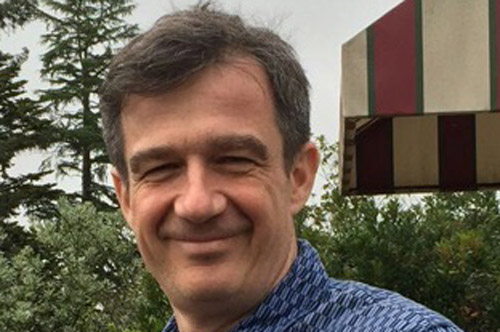 Press release issued: 5 March 2018
Professor Martin Kuball from the University of Bristol's School of Physics is one of 16 academics from across the world to be honoured by the Materials Research Society (MRS).
He has been awarded Fellow of MRS for his pioneering contributions to the characterisation of heat transport in ultrahigh thermal conductivity materials and their integration into microwave and power electronics.
The new fellows are MRS members who are notable for their distinguished research accomplishments and outstanding contributions to the advancement of materials research worldwide.
Professor Kuball heads up the University's Centre for Device Thermography and Reliability (CDTR), a research centre focusing on improving the thermal management, electrical performance and reliability of semiconductor devices, circuits and their packaging.
He leads a team of 20 international researchers and PhD students and works with industry and academia from across the globe to develop the next generation of technology for communications, microwave and power electronics to enable the low carbon economy.
He said: "Semiconductor electronic devices have a major impact on our everyday lives, for example in mobile phones for us to communicate.
"There is an increasing need to drive them at higher and higher electrical powers for increased data rates. Our research in understanding and optimising how the resulting waste heat is transported away from the devices is critical to transform this technology and our society.
"It is great to see our contribution to this technology changing research being internationally recognised."