View all news
New app helps you find a HappyPlace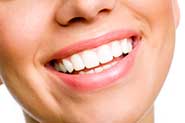 Press release issued: 20 November 2013
A new app, HappyPlace, to help people cope with low mood is launched today by the Mental Health Foundation in partnership with the University of Bristol.
The app is based on a pioneering new research technique proven to help people train their brain to see positive emotions in faces. This is an approach that helps people modify the cognitive processes that play such an important role in mental health.
The launch of the app comes at a time when depression, stress and anxiety issues are on the increase, affecting millions of people in the UK, with the current economic climate contributing to increased levels of distress. As a result, there is a substantial gap between the number of individuals needing support and the ability of the NHS to meet demand, with patients often facing long waiting lists for therapy.
To try to bridge this gap, academic psychologists at the University of Bristol, in partnership with the Mental Health Foundation, have designed the new app to help many more people manage their mood in a positive way.
Marcus Munafò, Professor of Biological Psychology at Bristol said: "Depression and low mood make people see the world, and interpret social situations, differently. When someone is feeling down, negative thoughts come to their mind, and they may assume that someone else is feeling unhappy. These 'negative biases' can reinforce feelings of depression by making the world seem a less happy environment.
"Our pioneering, research-based emotion recognition training program teaches people to see positive emotions in faces instead of negative emotions. This involves deciding the emotion of faces that are presented on the screen, some of which are easy to interpret, while others are more ambiguous.
"Recent research shows that this training encourages positive biases and we hope that our app proves useful for people wanting to better manage their low mood."
Jenny Edwards, CEO of the Mental Health Foundation added: "Digital technology can play a vital role in helping make evidence-based therapies more accessible to more people. The Foundation has always championed making new evidence-based approaches and helped move them into the mainstream.
"The role of this app to help people manage their mood better is just the latest technique we are exploring to help everyone live mentally healthier lives."
The app also incorporates established mood monitoring techniques – questionnaires and a diary function – to help people manage their mood, as well as the ability to link events in people's life to changes in their mood.
The app is available to download at £1.49, with 10 per cent of all proceeds going to fund the work of the Mental Health Foundation.
About the Mental Health Foundation
The Mental Health Foundation is a UK-wide charity that carries out research, campaigns for better mental health services, and works to raise awareness of all mental health issues to help us all lead mentally healthier lives.