Electrical Energy Management Group
Mission-optimised electrical machine design synthesis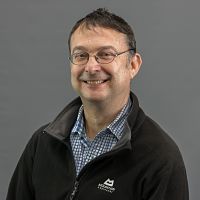 The Electrical Energy Management Group has over 40 researchers who undertake research into low carbon electrical systems that are enabled by advanced, compact and highly efficient electrical machines and power electronic conversion. The group is a core member of the UK Centre for Power Electronics.
The group's range of expertise include: Power Electronics, Machines, Design Analysis & Testing and Power Systems.
Our well-equipped laboratories include high-power test cells, state-of-the-art measurement capabilities for advanced power electronics, and rapid manufacturing facilities.
PhD Opportunities
Check here to see if we are advertising positions on jobs.ac.uk.
See here for more information & how to apply.