Nikolaos Koundouros
Why did you choose Bristol for your BSc?
"I was drawn to the University of Bristol for two reasons: the excellent world-wide reputation the University has for scientific research, and the undergraduate course on offer. I was excited when I finally found a university that offered the exact subject I was interested in at the undergraduate level. Furthermore, Bristol is a beautiful and vibrant city and there is always something to do as a student."
How would you sum up your experience?
"Although the thought of pursuing university studies so far away from home was intimidating at first, I can safely say that choosing to study at the University of Bristol has been one of the best decisions I have ever made. I have enjoyed every moment of my studies and the wide range of topics covered by the course. A major highlight of my degree work has been the final year dissertation research project. Despite the challenges, I have thoroughly enjoyed undertaking research in a real laboratory setting and gaining valuable experience which will help me in my future studies and career."
What were the staff like?
"I found the teaching staff to be very supportive, especially during my first year of studies, and I felt comfortable approaching them to raise any concerns or ask for advice. There is generally a great deal of support available to students during their undergraduate studies. The department also goes to great lengths to track the progress of students and ensure that feedback regarding summative work is provided so that improvements can be made before the next assessment."
How did your degree influence what you did next?
"Before applying to university I knew that I wanted to pursue a career in cancer research, so I was very excited when I was offered a place to study Cancer Biology and Immunology. Having the opportunity to be lectured by staff who are leading experts in their fields and also obtain valuable laboratory experience has only strengthened my desire to continue along my chosen career path. The experiences I have gained whilst studying at the University of Bristol have been instrumental in me obtaining a PhD position next year, and has made me more confident when entering a laboratory and undertaking my own research."
What advice would you offer to any students contemplating a place at Bristol?
"Making a decision on which university to attend can be a stressful one, but you can't go wrong with choosing the University of Bristol. For students interested in Cellular and Molecular Medicine, the University of Bristol is the best choice because of the world-leading reputation the department has. Very rarely are you able to attend lectures by researchers who are leading experts in their fields and have the opportunity to experience first-hand the research being undertaken – but you can at Bristol. Pursuing undergraduate studies in Cellular and Molecular Medicine will undoubtedly prepare you well give you the competitive edge needed to succeed in future endeavours."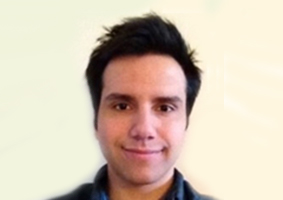 Graduate profile
Nikolaos Koundouros | BSc in Cancer Biology and Immunology | Currently a PhD student at the Institute of Cancer Research, London