Julia Morris
Why did you choose Bristol for your BSc?
"Firstly, I was particularly interested in the course offered at Bristol. The modules offered were really applicable to real life. Secondly, because of the staff and students I met on the Open Day – I appreciated their genuine enthusiasm and friendliness. Also, they answered all of my questions really well. Finally, the location ‐ Bristol itself is a fantastic place to be a student. It has a great balance between the hustle and bustle of city life and relaxing green spaces."
How would you sum up your experience?
"I've had a fantastic four years at Bristol. I've learnt a lot, developed as a person and met some incredible people. Studying at Bristol has provided opportunities to develop not only my academic and practical skills, but also other skills such as event management through volunteering at the students union. I feel equipped for life following Graduation."
What were the staff like?
"I have found the staff to be really kind and helpful. After completing A Levels in Maths, Biology and Chemistry, I had almost completely forgotten how to write an essay. My personal tutor and other members of staff were all happy to help me develop my essay writing skills and helped me succeed."
How did your degree influence what you are going on to next?
"In September I'm starting a PhD in DNA repair. I first became interested in this field following a series of lectures given in my final year. I made the decision to pursue a PhD following my industrial placement year – a fantastic and priceless opportunity to research a topic independently for 12 months."
What advice would you offer to students contemplating a place at Bristol?
"Take advantage of Open Days, try your best to speak to members of staff and current students. Also, do your research – are you interested in the modules offered? What research are the academic staff involved in? Bristol is a fantastic university and I would greatly recommend a degree here."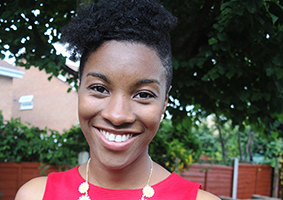 Graduate profile
Julia Morris | BSc in Cellular and Molecular Medicine with Study in Industry‌ | Currently a PhD student at the University of Sheffield