Jacob Butterly
Why did you choose Bristol for your BSc?
"I had lived in Bristol for around 10 years and think it's a great city. It also had a couple of very good universities that were close by and the University of Bristol offered a course that sounded, and subsequently was, extremely interesting."
How would you sum up your experience?
"It was a unique experience that I'm not likely to forget. The course was large enough to have a wide range of different students yet small enough to get to know most of my peers. The course was very well coordinated and provided a lot of flexibility, particularly with regard to the choice of units in the final year."
What were the staff like?
"The staff were very helpful when I needed them. They were always willing to help if necessary and listen to feedback. The combination of research lab-based, and clinical (medical) staff provided an in-depth understanding at the molecular level, as well as how it manifests normally and in disease."
How did your degree influence what you did next?
"I found the whole course very stimulating and I focused on immunology in my final year. The course in general lends itself very well toward medical research as I then went on to work in an immunology lab as a technician for two years. I subsequently went on to study a masters in bioinformatics, focusing on an immunology-related project."
What are you doing now?
"I am now working for a technology company as a software developer. Whilst this appears to be a significant change of career, the skills I learnt during my time at Bristol, such as independent learning, planning and time-management, have proven to be invaluable. "
What advice would you offer to any students contemplating a place at Bristol?
"If you enjoy getting to understand the fundamental mechanisms that shape our responses to diseases at a cellular level, and are willing to challenge yourself, this is an excellent course to undertake. It provides a wide range of different areas from bacteria, viruses and the immune system, to genetics and cancer. It allows one to see how these all link together to make us who we are at a cellular and molecular level."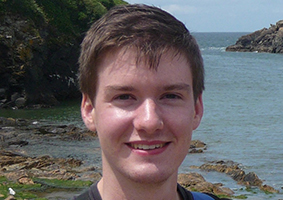 Graduate profile
Jacob Butterly
BSc Cancer Biology and Immunology | Now working as a software developer, Square Systems, Bristol