Ellie Gregson
Why did you choose Bristol for your BSc?
"I was keen to study at a Russell Group University where I knew I would have the opportunity to learn from leading researchers and receive world class teaching. When I visited, Bristol came across as an incredibly vibrant city where I could envisage myself living and I was further attracted by the enthusiasm of the students I met. The course Cellular and Molecular Medicine appealed to me personally for a couple of reasons. I was attracted by the opportunity to learn more about medical science and experimental techniques as well as to learn about molecular mechanisms driving the progression of disease. I wanted to develop my knowledge of cancer and autoimmune diseases in particular, as close family members have suffered from both."
How would you sum up your experience?
"I had an unforgettable 3 years studying at the University of Bristol. I was fascinated by my course and thoroughly enjoyed the rigorous academic education I received. Lectures were well supported by practical experimental sessions and tutorials which catered for all learning styles. Outside of the course, I became involved in many extra‐curricular activities, made friends for life and had the privilege of living in one of the most dynamic cities in the UK."
What were the staff like?
"The staff in the School of Cellular and Molecular Medicine were fantastic teachers, mentors and pastoral support. This was particularly highlighted in final year when it came to dissertation projects and advice regarding applications for life after Bristol. CMM students progress onto many and varied careers and departmental staff, along with the Careers Service, aided these transitions."
How did your degree influence what you are going on to next?
"Following my degree, I have embarked on a PhD investigating early detection of oesophageal adenocarcioma at the University of Cambridge. Studying in Cellular and Molecular Medicine influenced my decision to apply for a PhD in cancer research hugely. Over my three years as an undergraduate, I was inspired to further investigate life as a research scientist. I, therefore, applied for an internship in leukaemia research for the summer between 2nd and 3rd year. These experiences combined with a very personal interest in oesophageal cancer (due to close family illness) led me to apply for a PhD which has turned out to be the perfect project for me."
What advice would you offer to students contemplating a place at Bristol?
"If you are looking for a university that will offer high energy teaching from experts at the forefront of research, exceptional extra‐curricular opportunities and a student experience that nurtures life‐long friendships then Bristol is the university for you!"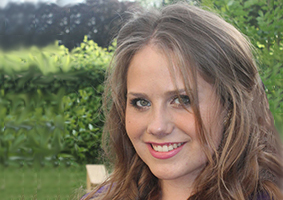 Graduate profile
Ellie Gregson | BSc Cancer Biology and Immunology | Currently a PhD student at the University of Cambridge