View all news
CMM Spotlight Series: Professor Anne Ridley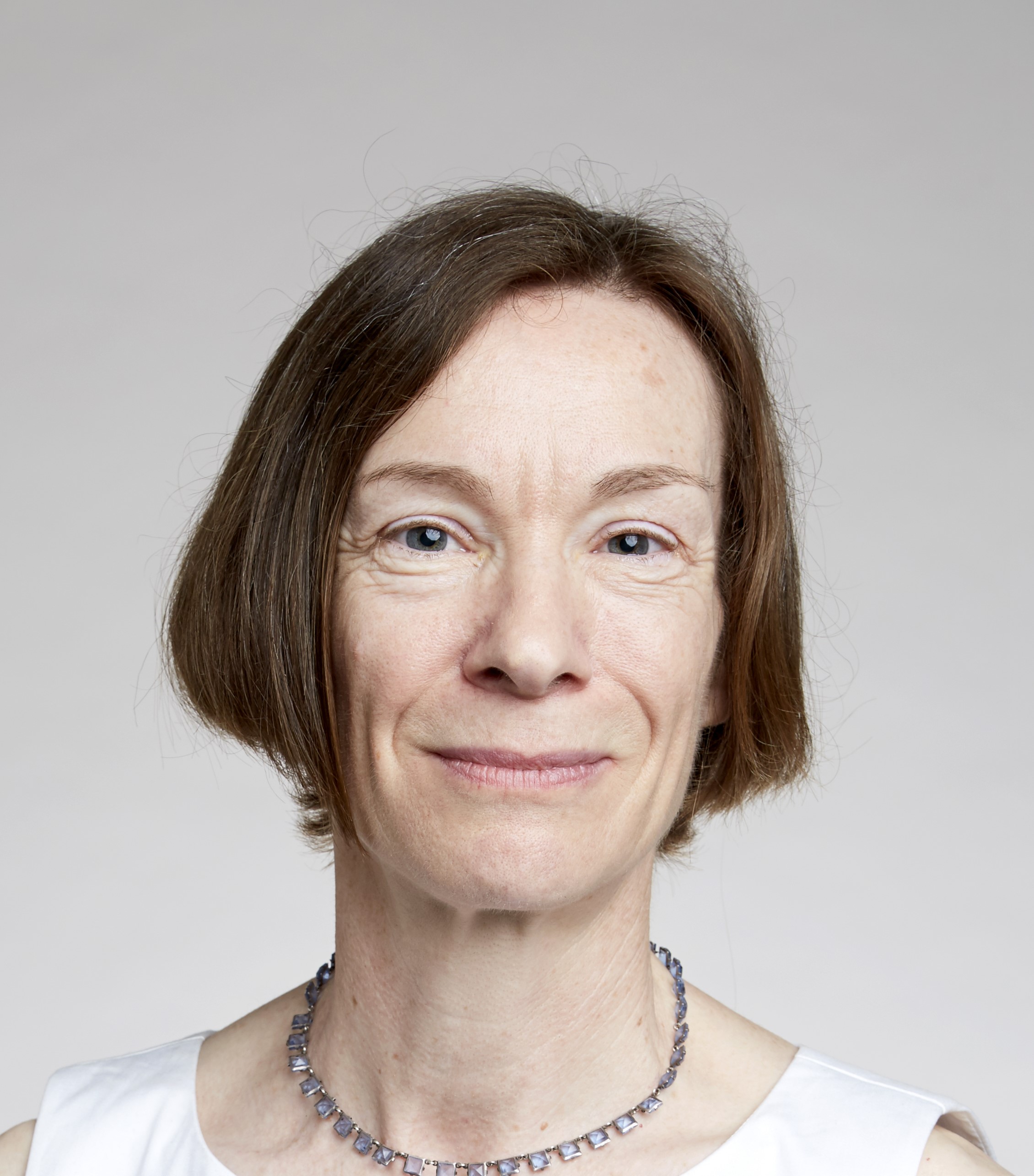 Press release issued: 10 August 2021
Continuing our CMM Spotlight Series, PhD students' Carissa Wong and Michaela Gregorova turn the lens on Women in STEM, interviewing Professor Anne Ridley FRS FRSB FMedSci FRMS - Professor of Cell Biology and Head of School here at CMM. Her research has made seminal contributions to our understanding of cancer progression and inflammation through her work on cell migration. Her work initiated a whole research field studying the function and regulation of Rho GTPases, and has influenced many areas of medical research, from cancer metastasis to cardiovascular and infectious diseases.
What has been the most exciting moment in your research, that you will never forget? What has been your greatest accomplishment?
The most exciting time for me was when I was a postdoc working in the lab of Alan Hall. I had discovered that serum induced a big change to the actin cytoskeleton in fibroblasts, inducing long bundles of actin filaments called stress fibres. I wanted to find out what the crucial component in serum was that induced this response. After lots of purification steps in the cold room, cell imaging and detective work, it was wonderful to identify lysophosphatidic acid as the serum factor that induced stress fibres. For me, this discovery demonstrated the power of combining biochemistry, cell biology and fluorescence microscopy. Together, these three research ingredients have been central to my research ever since.
How has your experience as a woman in STEM changed over your career? Do you feel like we're moving in the right direction?
Personally, my experience of being a woman in STEM has been positive. I have been very lucky to have a series of fantastic mentors throughout my career who encouraged me to make the next career step. This started when I was an undergraduate and carried on through my PhD, postdoc training, starting my own group and progressing to become a professor. In addition, I have always seen plenty of excellent and successful senior women in biomedical research. Consequently, it never occurred to me that being a woman in STEM made any difference to being a man, except when my two daughters were babies and toddlers. That coincided with the end of my postdoc and starting my lab, which did hold me back in writing papers for a short while. However, I am very glad I persevered, because my daughters were proud to have a professor mother and are now both starting their own careers in research.
What has changed during my career is that there is a much greater awareness of ensuring gender balance on job interview panels, grant review panels, journal editorial boards and at conferences. I remember going to some conferences and being on panels where I was the only woman and being really annoyed at the organisers. I was also the first and only female group leader when I started my lab at the Ludwig Institute of Cancer Research (UCL). Sometimes I felt like I was the 'token woman'. In addition, there are far more women at the top of organizations, including universities, research institutes, and research funding agencies, than when I started my career.
If you could change one thing about the scientific culture right now for women, what would it be?
I would like everyone to have the same opportunity to enter a science career and succeed in STEM, from school to university, PhD and beyond. This includes gender as well as age, race, religion or belief, disability, and sexual orientation. We are still far from that position, unfortunately, but I want to work towards a position where everyone's diverse science skills are valued, irrespective of their background.
Q&A
Q1. What is the best and most challenging part of being Head of CMM?
The best part of being Head of CMM is the opportunity to help and encourage staff and students in their chosen career paths. It is also great when we can discuss science, for example at the Away Day, and to work with so many great colleagues in CMM. The biggest challenge is working out which meeting or teaching session I am going to next and finding time to prepare for it in a zero-minute break. This was particularly challenging when everything was on campus and involved me running around and getting lost trying to find out where I was supposed to be.
Q2. Give us a top tip(s) for women at the start of navigating a career in academia in STEM?
My first tip is to keep your scientific curiosity, which made you interested in science – not all experiments give you the results you expect. It is important to see that you may have discovered something new, which could be much more exciting than the predicted result. My second tip is to keep going – even when you feel very negative about your results or career, persevere. Most of us have considered alternative careers at some time, including me, so you are not alone in asking why you are doing this. If you have children, you may find it difficult to juggle work and family, but in my experience, it is well worth it, so keep going!
Q3. Who is a woman who has inspired you to pursue a career in science?
As an undergraduate, I was privileged to be taught by Jean Thomas (now a dame), who was the first person to purify and characterize the histone octomer in nucleosomes. She was an inspirational teacher and researcher who made me absolutely fascinated about using biochemistry to understand how cell behaviour is regulated.
Q4. What is your favourite hobby?
My current favourite hobby is gardening. I enjoy seeing seeds and plants that I have put in the ground grow (slow or fast) and flourish. It is not so exciting when the slugs eat them, though. I also play the viola and music making has been a central part of my life since I started primary school.
Q5. How do you like to relax after a day of research and how do you maintain a work/life balance?
If it is not raining, I relax by pottering around our small garden, pulling up a few weeds and checking on my plants. When my daughters were at home, I always put them in front of work, chatting over meals and going to many musical performances, school assemblies and football matches to support them. This certainly maintained a good balance between work and family.
Q6. Describe your perfect day- if anything was possible!
A mountain walk in the Scottish Highlands with my family (free of rain), followed by a great meal. That would be topped by a concert in which one of my daughters was performing.
Further information
At CMM we celebrate our differences. We recognise that diversity of thought is not only the key to success in any workplace (especially one that focusses on scientific innovation), but also what makes CMM a special and interesting place to work. We know that each individual's journey to academic excellence will be different and exciting, so the CMM Spotlight Series uses interviews of our staff and students to shine a light on the wonderful individuals at CMM working together on our mission of #TurningScienceIntoMedicine.
Thank you to our postgrads Carissa Wong, Drinalda Cela, Fernando Garcia, Luis Martinez Robles, Michaela Gregorova and Will Gibbs who started this initiative, and to all those who are willing to tell us their story.