Bridging the gap between research and practice in water resource management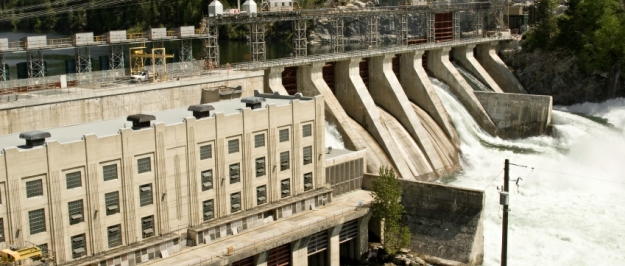 As the world population increases, there is a growing need to channel finite water resources for everything from agricultural irrigation and household supply, to flood mitigation and hydropower.
The challenge
Determining how much water needs to be channelled from which rivers and reservoirs, and when, so as to meet these domestic, consumer and industrial needs involves a host of logistical challenges in terms of the different infrastructures that need to be considered in any given location.
Mathematical algorithms designed by academic researchers aim to resolve these challenges by simulating the resource management processes used by water companies so as to calculate the most efficient routes for supply and demand. These algorithms also aim to make the most out of existing assets, thereby reducing the need to construct new dams.
While water companies use various models to simulate aspects of the resource management process, very few use these particular algorithms – known as 'reservoir operation optimisation' tools – to improve overall efficiency.
What we are doing
In practice, as revealed in the surveys conducted by the University of Bristol, companies tend to rely on informal decision-making processes, using "back of the envelope" calculations and previous experience of operating the water resource system in question.
After speaking with companies and consultants in the UK, Australia, South Africa, and South Korea, Bristol researchers found that the main barrier dividing best practice as determined by academic investigations, and that which is applied at the practical level, is a lack of awareness of the tools available.
Where companies are aware of the tools, the pressure to meet financial and economic targets often takes priority in terms of investment.
How it helps
PhD student Barney Dobson, who led the study, said:
"It's important that as academics, we work with practitioners to address the limitations they see in these tools, and to help build their confidence in systems which can ultimately help them achieve greater efficiencies in time, resource and energy, all without having to spend money on construction of new assets."
The team hope that their findings will go towards tailoring existing reservoir operation optimisation tools so as to make them more user-friendly for practitioners.
Investigators
Barney Dobson PhD, Department of Civil Engineering, Faculty of Engineering, University of Bristol.
Dr Francesca Pianosi, Lecturer in Water and Environmental Engineering, Faculty of Engineering, University of Bristol.
Prof Thorsten Wagener, Professor of Water and Environmental Engineering, Faculty of Engineering, University of Bristol.

Lead researcher profile
Barney Dobson, Doctor of Philosophy Student