Aviation, the pandemic and carbon emissions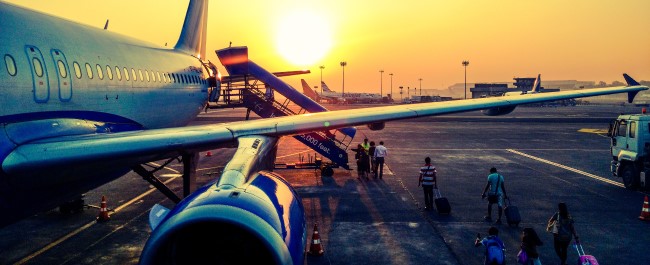 What will be the role of the aviation sector in a 'green recovery' and how has the pandemic changed this?
The challenge
With the aviation sector estimated to be responsible for 2% of global, human-induced CO2 emissions annually, it represents a key site in contemporary discussions of climate change mitigation. This position has been complicated by the Covid-19 pandemic and resultant slowdown in international travel. Whilst many sectors have been hit by the pandemic, few have been hit as hard as the aviation (and, in particular, the airline) industry. Global Revenue Passenger Kilometres (RPKs) in April 2020 were 94% lower than they had been in April 2019. Manufacturers have seen orders cancelled. It will take an estimated five years for the passenger demand to restore to pre-pandemic levels.
The role of the aviation sector within any 'green recovery' or 'building back better' remains unclear. Across the economic stimulus packages enacted by governments in 2020, the aviation sector has enjoyed direct financial support. In France, this financial support has been predicated on emissions reductions, via the cancellation of domestic flights where an alternative by rail travel is available.
What is less clear is how people will want to fly in the future. Whilst the 'great lockdown' so reduced travel, it also stimulated an increased reliance on cars. Previous research has found that people have new safety concerns but less work has been done to explore how people might fly – and why.
What we're doing
To investigate the above challenge, this project will adopt a two-part methodology – aimed at gathering a set of broad responses before seeking to elicit in-depth qualitative discussions with identified participants.
First, we will disseminate an online survey through Bristol-based media to develop a set of snapshot findings of how local residents have previously flown and how they plan to fly in the future – as well as reasons they might fly and what might put them off.
Second, we will design and host online focus groups to scratch below the surface and explore this topic in additional detail. This will be focused on exploring more complex elements of this challenge – such as the role in aviation in wider practices of consumption, inequity in who flies and how often, and questions about private ownership of airlines and profit margins.
How it helps
This project will uncover new information on an emergent topic of concerns for a 'green' recovery. A decline in flying will directly impact the hundreds of thousands of workers – and the towns and communities dependent on the aviation sector - across the country. As a result, it is important to explore how changes in personal consumption can be addressed in future policy.

Lead researcher profile
Dr Ed Atkins, environmental and energy policy, politics and governance
Partner organisations
Extinction Rebellion
Bristol Green Capital Partnership
Aviation sector