Facilities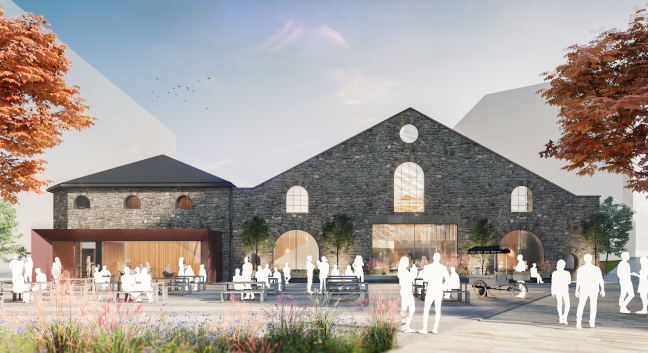 At Bristol Digital Futures Institute, we're developing a £29m+ globally unique research facility right in the heart of Bristol, one the most productive tech clusters in the UK. These detailed descriptions explain how they will work, why they are special and the difference they can make to your team and projects.
Coming soon
The first phase of this development, due to open in 2022, is the conversion of two former 200 year-old industrial buildings into our new research hub, home to new world-leading facilities.
When fully complete in early 2023, up to 250 people will work in our specialist spaces, collaboration areas, training and meeting rooms.
Collaboration and partnership spaces
If you're interested in working alongside world-class researchers and facilities, join us in our vibrant partnership and collaboration spaces. Email bdfi-enquiries@bristol.ac.uk
The next phase
These BDFI-affiliated research areas are planned for opening in 2025:
Cyber suite
An experimental security operations centre to enable modelling of cyber attacks and the evaluation of human operators' responses to real-scale incidents in crisis. The Cyber Suite will interface with the existing testbed facilities of the Bristol Cyber Security Group for cyber security of critical national infrastructure and IoT environments.
Digital Health Node
A globally-unique fully instrumented and secure space where companies, the public and academia can work with patients to co-design and evaluate new health technologies. The facility supports the research, design and evaluation of technologies including wearable sensors, low power communication networks and computer vision systems for characterising health behaviours, symptoms of disease and quality of movement. A particular emphasis will be to provide a facility where measurements can take place in naturalistic environments over extended time periods, including overnight, thereby yielding data which is representative of real-world data and unbiased by observer effects
Work with us
If you're interested in working alongside world-class researchers and facilities, join us in our vibrant partnership and collaboration spaces. Email bdfi-enquiries@bristol.ac.uk