Academic Language and Literacy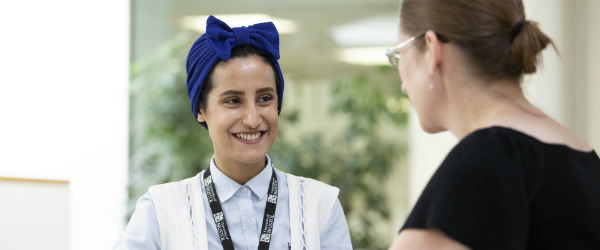 Nobody is born speaking academic English. It is something you will need to learn, whether or not English is your first language. Our Academic Language and Literacy sessions help undergraduate students succeed in their studies.
Every discipline has its own academic culture and style of communication. We have worked with schools to create course-specific sessions, designed to help you meet expectations and communicate effectively.
What you will learn
Looking at feedback given to previous students, you will develop strategies to fulfil subject lecturers' expectations. You will also study academic language specific to your course.
Most sessions last around two hours. You will work in small groups, using active and practical learning methods. There will be opportunities to ask questions, discuss any issues and practise everything you learn.
Academic Language and Literacy sessions bear no credits and are not formally assessed.
Which schools we work with
We collaborate with Schools and Faculties across the University. In 2021/22, the following will be offering Academic Language and Literacy sessions embedded in programmes across these Schools or Departments:
School of Accounting and Finance
School of Arts
School of Biological Sciences
School of Civil, Aerospace and Mechanical Engineering
School of Computer Science, Electrical and Electronic Engineering, and Engineering Maths
School of Economics
School of Education
School of Geographical Sciences
Bristol Law School
School of Physiology, Pharmacology and Neuroscience
School of Psychological Science
Bristol Veterinary School
Interested in working with us to create a bespoke course? Visit our information for staff Sharepoint page for details.